Celeb News
Pic! Bohang Moeko Sends A Sweet Shoutout To His Wife In Celebration Of Her Birthday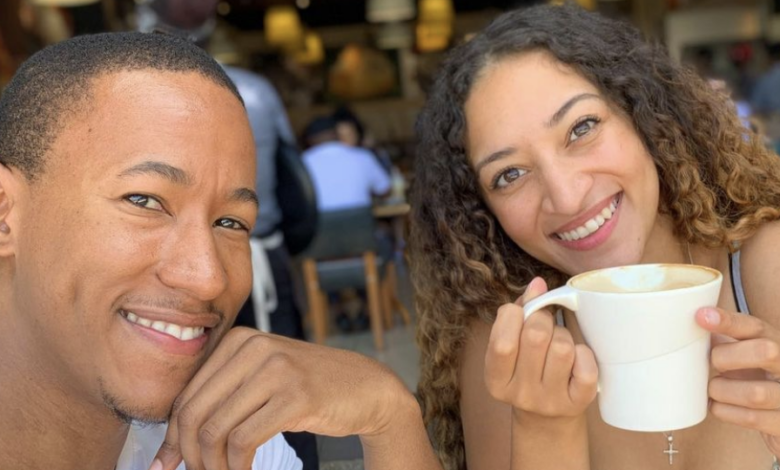 Pic! Bohang Moeko Sends A Sweet Shoutout To His Wife In Celebration Of Her Birthday. Isono actor has found a best friend in his partner and feels like the luckiest man on earth to have her in his life. Moeko absolutely adores his wife Shantal that the pair seem to be joined to the hip. Shantal recently celebrated a very special day and of course her husband did all the right things to make her feel very loved.
Taking to Instagram, Bohang penned a heartfelt message to his wife Shantal to celebrate her birthday. The actor prayed that his wife be blessed with a long and prosperous life and that she realizes's her potential the way the he and the Lord see her. The actor also posted various happy memories with his wife and they always seem to be having the most fun together.
"Happy Birthday to my best friend and my most precious blessing ?❤️Lord, I ask that you would bless my wife with a long, healthy life. I pray that she sees herself the way You and I see her, wonderfully made. In Jesus' name, amen" he wrote.
Celeb friends and followers commented on the post to wish Shantal a happy birthday and many more blessing ahead in life. Following their engagement last year, the pair have been serving couple goals until last year when the actor shared a video of his candle lit proposal to Shanty with rose petals and they tying the knot in a magical white wedding ceremony in March of this year.
Bohang and Shantel have been together for many years now, and they became one of Mzansi's celeb couple goals as they always share video's and snaps on social media doing couple activities which include exercise as Shantal is involved in the world of fitness as a trainer.
Moeko spilled the beans on how he met his bride in a radio interview sharing how he decided to shoot his shot in the DM's after seeing Shanty a couple of times at different places and on a friends social media account, and we guess as they say, the rest is history.