Celeb News
Pics! Baby Number 6 On The Way For Zoleka Mandela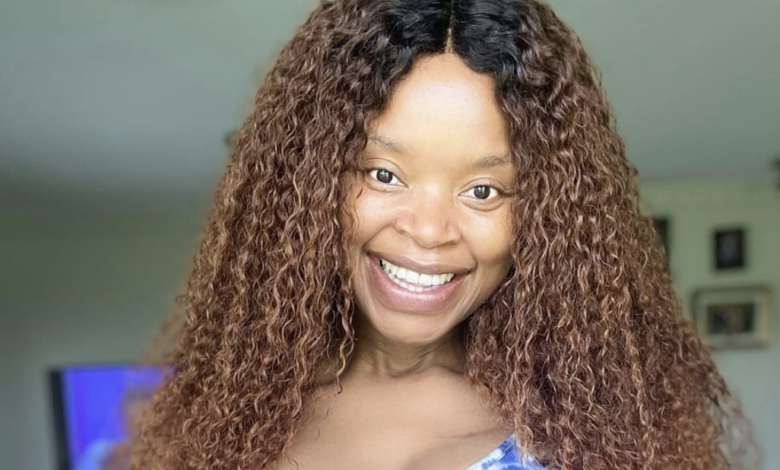 Pics! Baby Number 6 On The Way For Zoleka Mandela. Children are said to be blessings and there's no denying that our favourite celebs have been truly blessed over the past few months. We have seen a surge of pregnancy announcements on social media and by the look of things they are not about to end anytime soon. Zoleka who is the grand daughter of Mama Winnie and Tata Nelson Mandela is the latest celeb to announce that she is expecting a bundle of joy very soon.
Zoleka Mandela took to Instagram to let the cat out of the bag and reveal that she currently has a bun baking in her oven. The excited mommy to be will be welcoming her 6th child very soon, making her a mother of 5 children after the death of her Zenani died at the age of 13, in a car accident in 2010.
 In 2011 Zoleka's infant son died within days of his birth due to complications associated with being born prematurely. This is a very happy time for Zoleka and she has shared how over the moon she is about the little ones arrival.In the post announcing the pregnancy, Mandela shared that she thought it was food poisoning at first but it turns out she was actually preggo's with her 6th child.
"Dear Diary, so like … I thought I had food poisoning, turns out I was pregnant with my 6th child. ? New hashtag loading" she wrote.
Looking at the photo's Zoleka did what most celebs do when pregnant which is to wait until the last moments to announce the exciting news. Zoleka who is glowing very much is almost done baking her bun and is counting down the days until the bundle officially arrives.
After announcing her split from ex husband Thierry Bashala in 2020, Mandela re-entered the dating world and is madly in love with a hunky bearded man named Leeroy who has also made the relationship official on his Instagram. Zoleka's followers have been wishing the couple very well on their journey though love and have complimented them for serving the cutest relationship goals on social media.
Congratulations Zoleka!!