Celeb News
Pic! Minnie Dlamini Jones Shares Adorable Photo Of Her Father Holding Her Son In Celebration Of His Birthday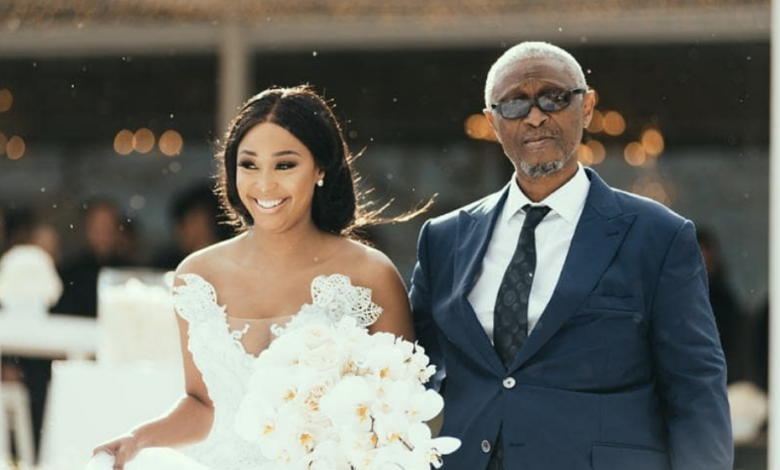 Pic! Minnie Dlamini Jones Shares Adorable Photo Of Her Father Holding Her Son In Celebration Of His Birthday. TV mogul Na businesswoman Minnie Dlamini Has a very close relationship with both her parents, but she tends to be more of a daddy's girl from time to time. COVID-19 has taught us to treasure our loved ones as much as we can which is why she would never miss the opportunity to celebrate her father on his special day.
Taking to Instagram, Minnie shared a few meaningful photo's of her father. One was a throwback photo of her father holding her as a baby and the other photo was of her father holding her son Netha. Jones also penned a sweet message to her father to celebrate his 65th birthday, sharing that he is the first man she has ever loved.
Minnie continued to share that her father is the one who set the bar so high when it comes to being loved, which has has taught her to know when love is at its purest form. She thanked her father for the live that he gave her and for always being the best support system.
"Happy 65th Birthday Sibalukhulu ?To the first man I loved you set the bar too high and for that I have known and continue to know true love in the purest form. Thank you for life, love and happiness!!! You are the BEST dad and I couldn't have asked for better!!!! We love you Dlamini ♥️ Happy Birthday Mkhulu" she wrote.
Minnie's followers responded to the post with well wishes and birthday messages dedicated to Minnie's father on his special day. Unfortunately, there won't be a family birthday celebration this year as Minnie recently opened up about her families current battle with COVID-19, sharing that it is nothing like any other flu.
Dlamini has warned her followers of how severe the effects of the virus is and asked that everyone take extra care of themselves and their family. The family has since asked for prayers from the people of Mzansi, to assure that the whole family makes a full recovery and we hope so too.
Happy birthday!!