Celeb News
Pic! Minnie Dlamini Jones Reveals Her Son's Face For The First Time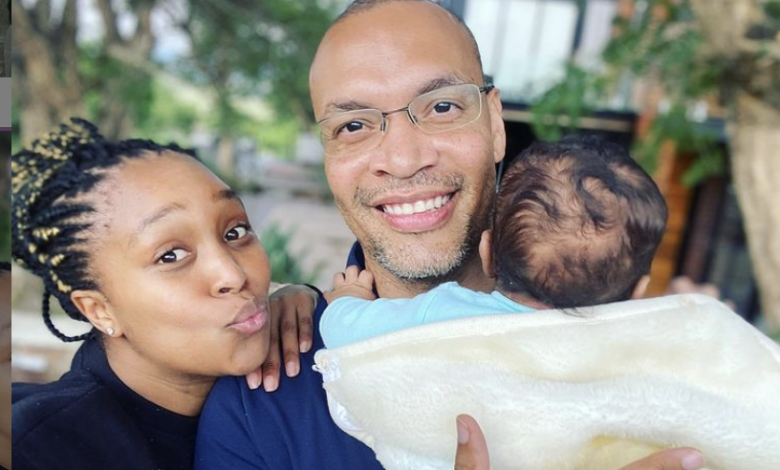 Pic! Minnie Dlamini Jones Reveals Her Son's Face For The First Time. Minnie Dlamini Jones revealed that she is expecting a bundle of joy with her husband Quinton in September last year and since giving birth, the first time mommy has been on cloud nine. `it's normal for celeb mothers to hide their children form the media until they feel ready to share their cute faces with the world.
Minnie has previously had to call out fake Instagram accounts that were created for baby Netha and the outraged media personality made it abundantly clear that her son will never have a social media account without her approval. After sharing her journey through motherhood until the present, there is no doubt that Minnie is loving her role as a mommy.
This Sunday marked the first Mother's Day for many of our favourite local celebs including Jones, were she celebrated the first year of being a mother. Taking to her Instagram story, the Homeground host shared a photo of her Mother's Day garden champagne breakfast of which she was joined by her son Netha Makhosini. This is also a big deal for us because this is the first time the the businesswoman showed her baby's face and he is just too cute to handle.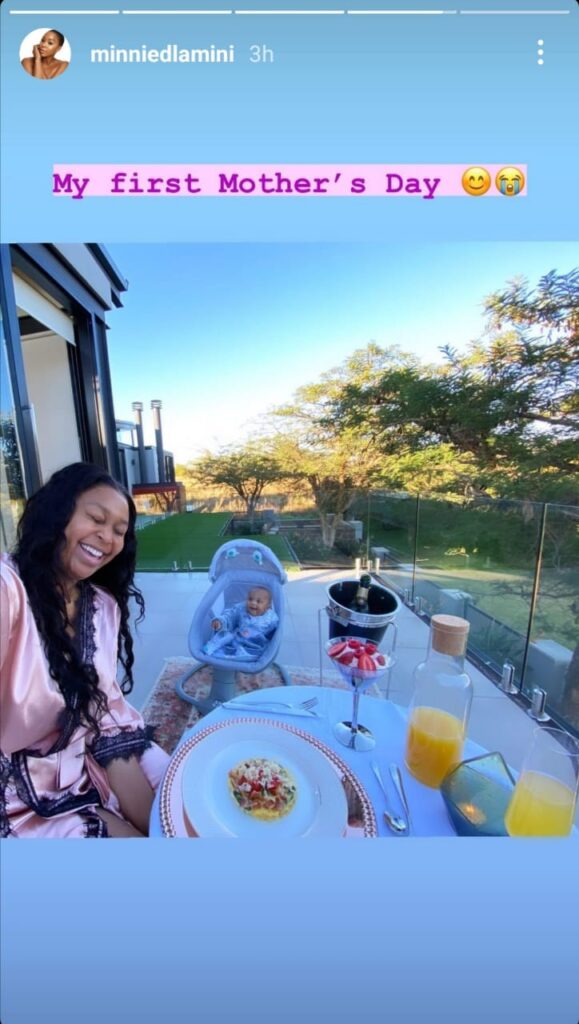 Minnie's son has been living the soft life even before he was born and know that he is here, his parents are adamant on spoiling him while he is still young. A few weeks ago, Minnie shared some photos of her and her son bonding at a vineyard whilst picking some grapes in the valley. This is not the first outing that baby Netha has gone on, as he recently went to the beach for the first time in his luxury stroller to receive his blessings.