Celeb News
Pic! Has Hulisani Ravele Found Love Again?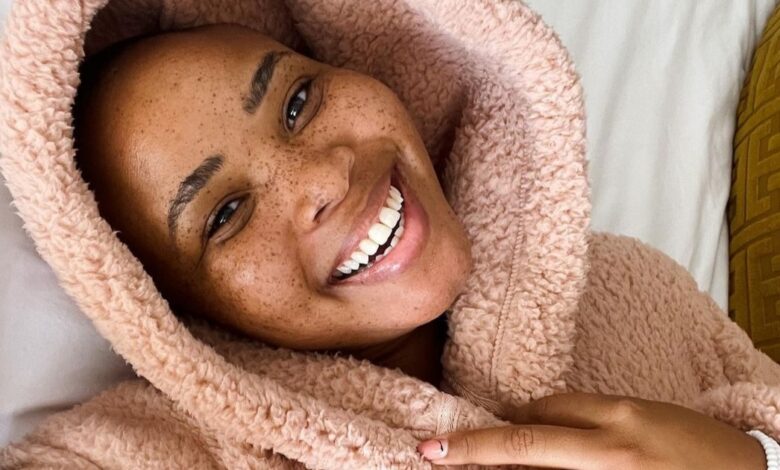 Pic! Has Hulisani Ravele Found Love Again? One of South Ahh's favorite media personality Hulisani Ravele or you're a 90s kid you'd know her as Cece, has gone through all of her life stages in front of our eyes and all we can say is…what a powerhouse.
Hulisani has remained one of the most consistent personalities SA has ever produced in an industry where a decade of relevance is like a century. Whilst she has managed to keep her fans and Mzansi connected to what she does, she took a step back in sharing most of her personal life after her break up with Sidwell Ngwenya popularly known as Psyfo.
The break up came as a shock to Mzansi who loved them together. Whilst Psyfo went on to get married and often share his married life on social media, Hulisani seem to have chosen to go a different route and has never gone public with anyone else after her public relationship but she might have changed that over the weekend.
The beauty took to Instagram sharing a photo of her gorgeous, happy self embracing a mystery man. "Happy Birthday Kevin Costner. ❤️ I love you forever," she captioned the photo. Of course Kevin Costner is not the mystery man's real name, the real Kevin Costner is an American actor popular for playing the late Whitney Houston's bodyguard and lover in the classic movie, The Bodyguard.
We wonder what's behind the reference or if that is her nickname for who seems to be her new man, at least new publicly. Either way, we love this for our fave. Check out the cute snap below.