Celeb News
Penny Lebyane Blocked By DJ Black Coffee After Showing Enhle Mbali Support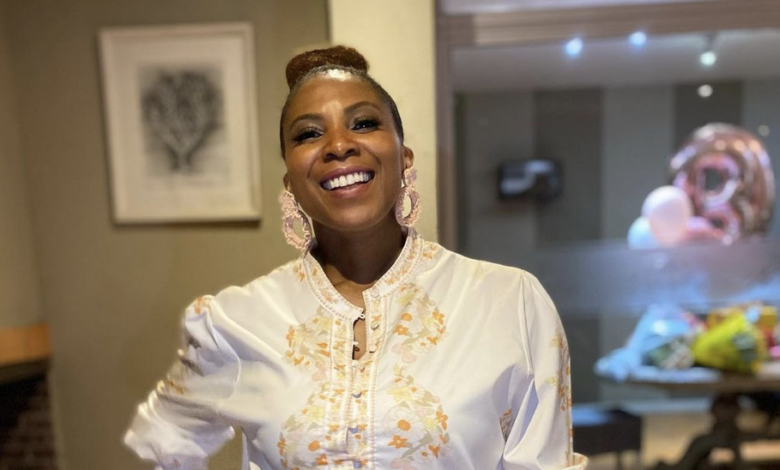 Penny Lebyane Blocked By DJ Black Coffee After Showing Enhle Mbali Support. The life of an activist can be very complex because as much as you are trying to inflict change in the world, there are a few people who might be against you for it. The radio host is not only a rape activist but also a GBV activist and has used her influence to bring attention to the perpetrators especially in the industry who are guilty of these offences.
The social media timeline has been buzzing since last year because of Enhle Mbali's divorce drama that has revealed some serious gender based violence allegations towards her now estranged husband Nkosinathi "Black Coffee' Maphumulo. The actress has had the whole country behind her since spilling the tea on the failed marriage and things seem to be taking a turn for the worst.
Yesterday, the former Isibaya actress appeared at the Randburg Magistartes Court after applying for a protection order against Maphumulo after he allegedly got violent with her in front of guests at her 33rd birthday dinner which was hosted at the couples Sandton home.
Activist on social media have been shoeing love to Enhle amid her battle by using the relevant hashtags as wells joining forces and marching to the Randburg court in support of Enhle. those who have been showing their support to the mother of two is Penny Lebyane, who has made it a point that GBV perpetrators don't walk away from their offences unscathed.
For the first time since the saga began, Black Coffee finally took to twitter to address the alleged accusation, claiming that as a child who grew up in a home where GBV was a constant issue, he would never nor has he ever laid a hand on the mother of his children.
The Dj also revealed that he has been dealing with the negative effects and scrutiny brought about by the accusations in private and has even had to seek professional counselling just to cope.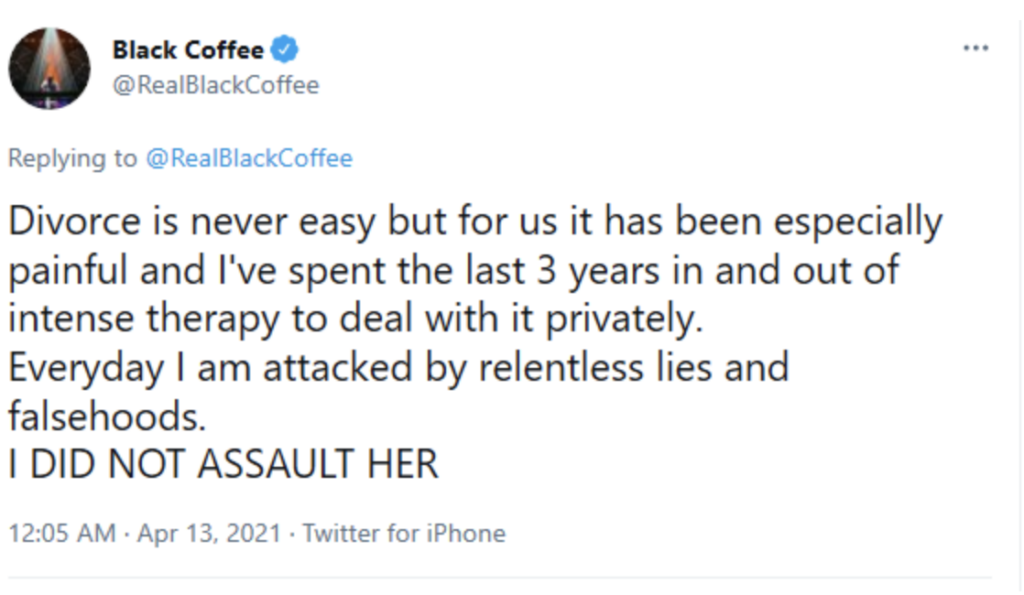 Penny Lebyane who is very passionate about making Enhle's story heard has struck a cord with the DJ and has unfortunately been blocked by the DJ on twitter. Upon revealing this, Lebyane asked her followers to give her the 411 about what Black Coffee's defence statement.
"What did Dj  #BlackCoffee say or do? I am blocked since l like tea" she wrote.
Hectic!!