Celeb News
Local
Penny Lebyane Pleads With Court To Have DJ Fresh Arrested For Perjury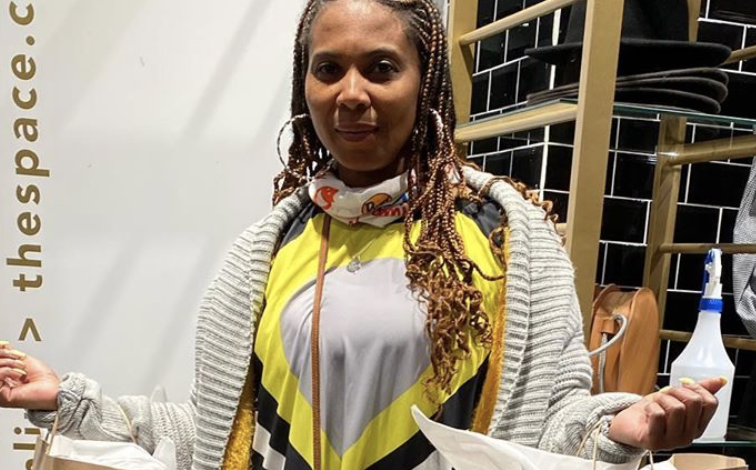 Penny Lebyane Pleads With Court To Have DJ Fresh Arrested For Perjury. Radio host and media personality Penny Lebyane is still determined to get justice and is moving forward with her attempts to have DJ Fresh punished for his alleged discretions.
Lebyane has apparently pleaded with the Joburg High Court to have her ex-boyfriend DJ Fresh arrested for possible perjury.
According to reports, Penny stated these claims in her notice of motion (joinder application) papers that she filed on August 6, insisting DJ Fresh had not provided proof of the damaging claims he had made in court papers.
This after DJ Fresh claimed he and Lebyane had had a romantic relationship that ended because it was toxic.
Sunday World claims that Lebyane has come to deny the restraining order which was obtained against her by DJ Fresh also denying that she was the author of the original post in which DJ Fresh was accused of sexual assault.
"In addition, he mentions that he obtained a restraining order against me, both statements are untrue" reads her affidavit.
Lebyane said DJ Fresh's lawyers had also failed to inform her about the allegations levelled against her and, as a result, denied her the basic right to reply or rebuke the evidence against her.
The 'Let's Talk Papgeld' host also said she had reached out to DJ Fresh's lawyers and requested proof that she was the author of a post claiming he was a rapist and evidence of the restraining order he allegedly obtained against her in 2001, But they had failed to provide her with any evidence.
Penny has taken a stand against Fresh because of the mentioning of her name in his battle with Mazwai, and has severely damaged her reputation, family, brand, and livelihood.
"Whereof I pray for an order in terms of the notice of motion to which this affidavit is attached and/or further and/or alternative relief as the court may deem reasonable considering the possible perjury committed by the applicant" reads the affidavit.
DJ Fresh said there is no basis for the joinder application and that has been communicated to Lebyane's attorneys. 
By Sinakho Mandla