Celeb News
Ntando Duma Bags A Hosting Gig On A Brand New Show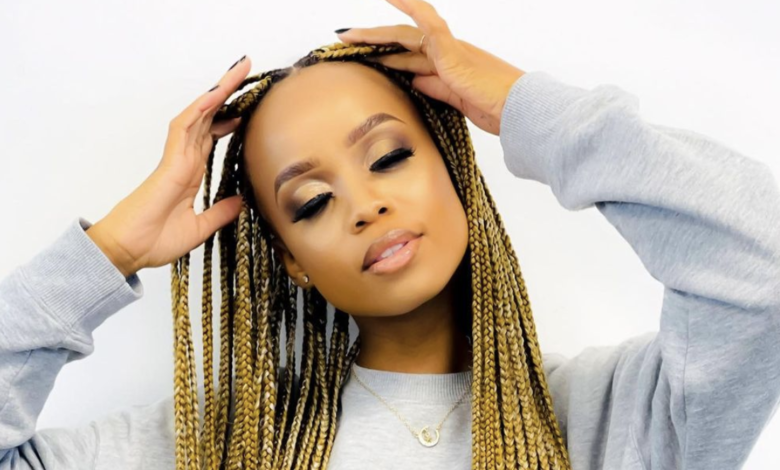 Ntando Duma Bags A Hosting Gig On A Brand New Show. Actress and TV personality Ntando Duma has been in her bag lately and is securing all the deals. After leaving her role of Mpho Sebata on The Queen, we have seen less of her on the small screen but she will be making a return soon. Duma has been busy lately on a brand new show that will be airing very soon on SABC1.
Ntando has been sharing videos of herself on set lately on Instagram but has held out information of which TV show it was. Broadcast entertainment reporter Phil Mphela has reported that Duma is the host of a brand new dance competition show called Dance YoDumo and will be premiering in February. The show will be airing on SABC1 and we are excited to see Duma assume her hosting duties.
Duma's dancing skills have proved to be questionable judging from the posts she has shared while dancing, but we have no doubts that she will do the most when it comes to handling the show. Duma's fans and followers congratulated the actress on her gig and shared how excited they are to see the upcoming show.
Ntando has been working hard and rewarded herself with a brand new car. The actress recently took to social media to reveal the brand new white Mercedes Benz AMG that she just copped for herself. Duma gave her followers the low down on what happened when she went to go and collect her car from the shop and she was accompanied by her family.
Duma penned a lengthy caption on social media to share what this huge achievement means to her. Ntando shared how speechless she is about her accomplishment but she is grateful to be reaping the fruits of the hard work she has put into her career.
The mother of one added that she is also proud of the independent woman she is becoming as well as all the sacrifices that have gotten her to this point. This is fuelling her to work even harder for the future and we can't wait to see what she achieves next.
Congratulations Ntando!!