Celeb News
Watch! Thuli Phongolo Joins The Short Hair Trend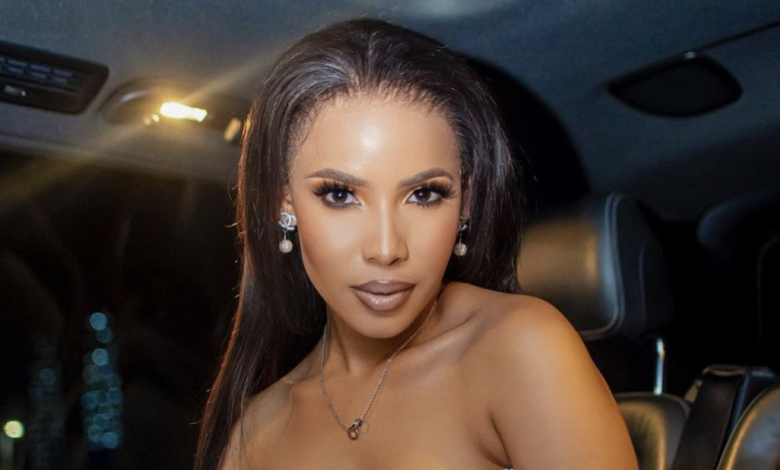 Watch! Thuli Phongolo Joins The Short Hair Trend. Thuli Phongolo is without a doubt a fashion trendsetter and her recent hair switch-up is proof of that. Thuli is known to mostly rock long hair and inches but this time she has opted for something a little different from the usual. Lately, we've been seeing the likes of Minnie Dlamini, Linda Mtoba, Liesl Laurie, and more rock short hair and more celebs are joining the summer trend.
Taking to Instagram, Thuli shared that she was thinking of chopping her hair off and the actress has kept to her word. Phongolo shared a video of herself getting her hair shaved and we think that she looks amazing. Thuli did what many have been afraid to do and has opted for a clean start with her hair journey. Thuli is now officially bald hun and we love it for her.
Thuli has spoken about a lot of change that is happening in her life and how she wants to focus more on her personal life. The actress has been very busy career-wise and although that is great, she prays that God guides her through her personal journey as well. This is clearly the first of many nerve-wracking personal decisions that Thuli has had to make and we wish her luck with other hard life choices to come.
Last year the actress was booked and busy with DJ-ing gigs and multiple acting roles. in October 2021, Phongolo took to twitter, and shared that she had joined Showmax's record-breaking original series 'The Wife' where she played the role of Lerato. The actress also gushed over how supportive her colleagues on the show are and how much she has enjoyed working with the inspiring actors.
"The support we give each other on 'Hlomu' is heartwarming! Thoroughly enjoying working with these formidable actors! My goodness" she wrote.
Due to her popular demand, Thuli has had to, unfortunately, leave the show. A statement regarding Thuli's departure was released clarifying that the decision was a mutual agreement. Phongolo's contract was reportedly terminated and her role has been written off the show due to Thuli's schedule often clashing with the production. January 13th was her last day on the show.
Thuli looks amazing with her new hair and we can't wait to see how the fashionista will be styling her brand new edgy look!