Celeb News
This Is Why Thuli Phongolo Has Exited Hit Showmax TV Show 'The Wife'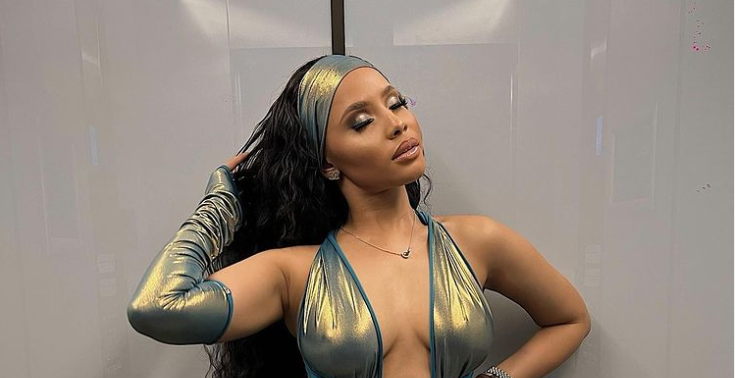 This Is Why Thuli Phongolo Has Exited Hit Showmax TV Show 'The Wife'. Last year was a very busy year for actress and DJ Thuli Phongolo after bagging multiple career shifting gigs including her role on Showmax's hit original series 'The Wife. The former Generations actress secured as role as Lerato on the popular series however, it seems like her journey on the show has come to an end.
Last year in October, Phongolo took to twitter, and shared how supportive her colleagues on the show are and how much she has enjoyed working with the inspiring actors.
"The support we give each other on 'Hlomu' is heartwarming! Thoroughly enjoying working with these formidable actors! My goodness" she wrote.
Reports have now confirmed that Phongolo's contract on the show has been terminated and her role has been written off the show. Stained Glass spokesperson Nomfundo Zondi has since confirmed to the media that both Thuli and the production have mutually agreed to part ways as Thuli's scheduled often clashed with the production and January 13th will be her last day on the show.
"Yes, we can confirm that Thuli Phongolo's character arc ends in the episodes airing next Thursday, 13 January. This was by mutual agreement, due to schedule clashes," Zondi said.
Thuli Phongolo has been working hard as a talented influencer, actress and DJ and is all about making money moves in the industry. Thuli revealed on the social media platform just how much of a busy woman she is and is involved in three running campaigns, acting gigs, fully booked DJ-ing gigs, new music as well as other major contracts under her company.
Although her journey on the show has come to an end, we have no doubt that we will be seeing her on the small screen doing her thing on the next hit TV show very soon.