Celeb News
Watch! Ntando Duma Reacts To Lasizwe Trying To Make Moves On Her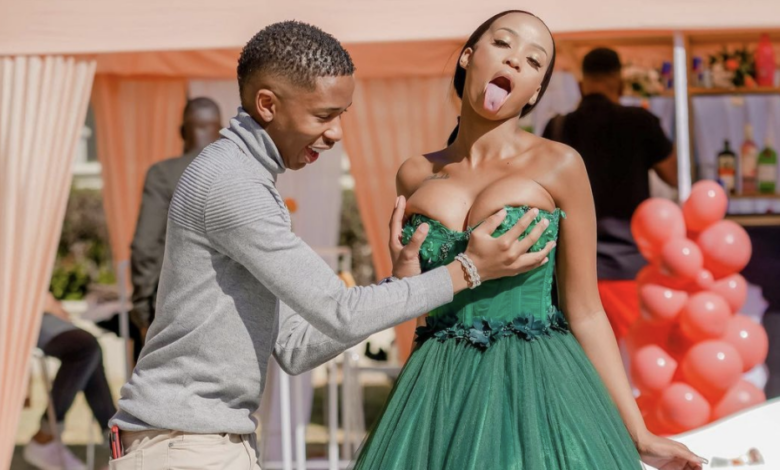 Watch! Ntando Duma Reacts To Lasizwe Trying To Make Moves On Her. We are all very much aware that Lasizwe is gay and proud. Most of his public relationships have ended in tears and he is still looking for love however, we can all agree that he is very lucky in the friends department because he has a lot of close friend who love and support his crazy out going personality.
One celeb and colleague that we know the reality star is bff's with is actress and MC Ntando Duma. The two hang out quite a bit and regularly go out together or attend each other's functions. Lasizwe recently showed love to Ntando on her birthday and celebrated the actress at her birthday event.
The pair also recently jetted off to Durban together to host a club event that looked like it was absolutely lit. Upon arrival of course the bff's spent most of the time together and they shared a few of their funny moments on social media.
The pair had followers in stitches following a video shared by Ntando where Lasizwe attempts to kiss her in a romantic way. What made the video hilerios is how Ntando could hardley keep a straight face and instantly laughed at every attempt that Lasizwe tried to make.
Ntando captioned the video with a joking about how the YouTuber annoys her because he is so silly. The clip also had her followers on social media giggling at the clip, expressing how they love the duo whenever they are together.
"@lasizwe annoys me guys! I thought you were gay!! WTF" she wrote.
Lasizwe also shared the same video and penned a caption about only being gay at a certain day of the week.
"When she finds out that you're only gay on Sundays." he wrote.
Ntando was also the very first guest to kick off Lasizwe's popular weekly YouTube show Drink Or Tell The Truth, where she was put on the spot to try answer a few burning questions. These two are just crazy when they are together and we absolutely love it!!