Celeb News
Local
Lootlove Shares Photo Of What Real Life As Mom Of Twins Is Like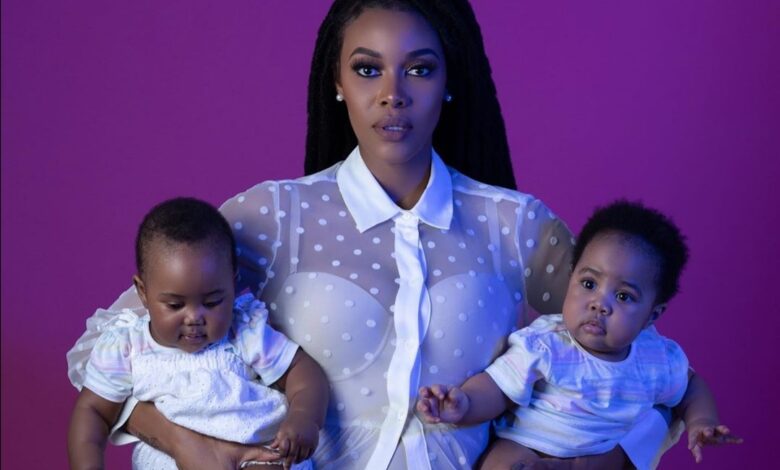 Lootlove Shares Photo Of What Real Life As Mom Of Twins Is Like! To celebrate her twin daughters turning the big one, Lootlove got real as she has been throughout her motherhood journey.
Taking to Instagram, Lootlove shared a photo of herself holding her two babies during a photoshoot. Whilst the photo is still adorable, it shows the real struggle of having twin babies. In the photo each baby is doing their own thing and the mom looks defeated.
"Unedited. Just like the last year of my life. Absolutely no formula, no idea how we would do this, no idea why God put me on this path but with time, a lot of support and so much love, the team made it to day 365… This is the real image… as you can see Ngumgowo!! Man, it's been WILD…," the proud mama shared.
"I can't believe we made it @reasonhd_ but I'm glad we're here. I can't wait to see what forever brings. I can't wait to experience the miracles and blessing you will bring into our world. You have already brought so much beauty, love and meaning to our lives. I thank God for choosing me, and you for choosing me to be your Mom. I will always do my utmost best and even when I fail I will get up and try again! I Love you S & Z! Happy 1st Birthday," she added.
Happy birthday to Loot's bundles of joy!