Celeb News
Khanyi Mbau Reflects On the Ups And Downs Of Her Relationship With Lasizwe In Celebration Of His Birthday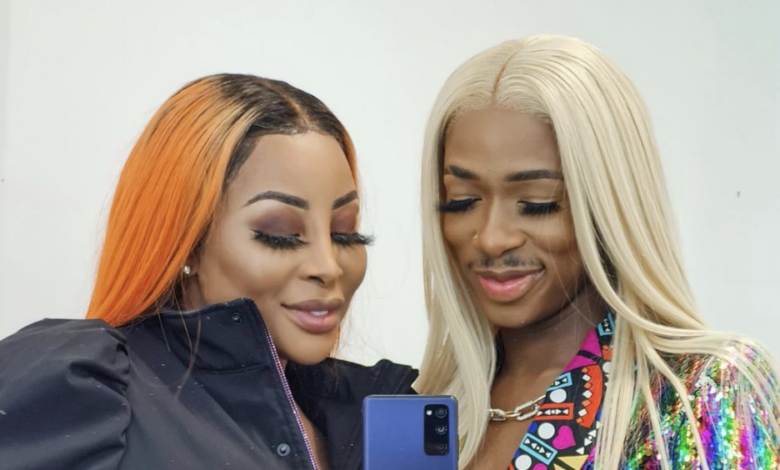 Khanyi Mbau Reflects On the Ups And Downs Of Her Relationship With Lasizwe In Celebration Of His Birthday. Businesswoman Khanyi Mbau and YouTube star Lasizwe are one of our favourite celebrity siblings because they always serve us fun vibes whenever they are together. Today marks a special day as Lasizwe celebrates his birthday, and Khanyi is making sure to let him know just how special he is.
Taking to Instagram, Khanyi shared a video compilation of all the memories that she has made with her younger brother and penned a heartfelt not to go with it. The mother of one shared how her brother is a sensitive topic when it comes to her life because of how much he means to her.
The pair have been through their fair share of ups and downs but, it seems like there is nothing that can get in between their sibling love. Khanyi poured her heart out sharing how Lasizwe has been the grounding force in her life and has helped her grow into the better person that she is today.
"One of the most sensitive topics of my life celebrates his birthday today, BRIAN I am very emotional writhing this message to you @lasizwe , you have been such a force and wind beneath my wings in rehabilitating me and helping me find my essence, you have been such a huge instrument in my life my sanity and you have been such a support structure that I look at who I have become and your hand is visible in my growth" she wrote.
She further added that the previous months have been rather challenging on the both of them due to undisclosed choices that she has made however, Lasizwe still remained as her support structure because that is just the nature of who he is.
"The past seven months have been challenging on us as my choices have tested you but you have stood by me in the shadows and allowed me to chance my hearts desire at the expense of your happiness but that's truly who you are selfless" she added.
Lasizwe also celebrated the birthday of his late mother and visited her place of rest. He shared how he wishes his mother was here to witness how well he has done for himself.
Happy birthday Lasizwe!!