Celeb News
Katlego Maboe Issues Statement Announcing All GBV Allegations Levelled Against Him Have Been Dropped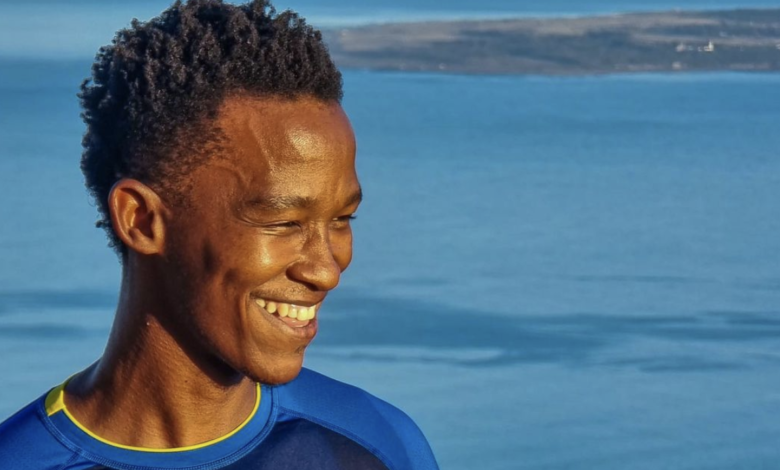 Katlego Maboe Issues Statement Announcing All GBV Allegations Levelled Against Him Have Been Dropped. Last year, TV personality Katlego Maboe's career came tumbling down after a video of him went viral. In the video, Katlego's then-girlfriend Monique Muller can be heard confronting him about cheating and giving her an STI.
Following the damaging video, more allegations were made by Muller and her family about Maboe's abusive ways against Monique, and had filed a lawsuit against him. Katlego's career suffered immensely due to the allegations and he eventually lost many of his working gigs.
The courts have now made a ruling and it looks like the TV personality was found innocent. In a statement issued by Maboe on Instagram, it states that the TV personality was absolved of misconduct by the Magistrates Court after agreeing with the challenging statements made by Maboe's legal team.
The courts also ruled that Monique's protection order had no grounds and the gender-based violence allegations made were dismissed after they were found to be untrue.
"The court agreed with the submission of Point In Limine from Mr. Maboe's Legal team ruling that there were no grounds for obtaining the protection order. Furthermore, the court has not made a finding of acts of domestic violence that were allegedly perpetrated against Ms. Muller, and as such, the matter has been dismissed" the statement reads.
The actor added that his son was mostly affected by the mess which is why his main focus now lies on him. He also thanked his friends and team for the continuous support, also giving the justice system a shout-out for ruling in favour of the truth.
"The most important thing to me is the wellbeing of my son and fortunately things have settled into a routine for him after being put through such a terrible and lengthy process. I am so grateful to my friends and family and my incredible team for the ongoing support, and to the justice system for ruling in favour of the truth." the statement reads.
The statement reveals the TV personality suffered major reputational damage as a result of these allegations and therefore lost majority of his livelihood which has not yet been recovered. Due to this, the court has granted Maboe a harassment interdict against Muller and her brother and he is also pursuing a defamation lawsuit against Women For Change founder Sabrina Walter.
After Katlego Maboe bagged a nomination at the SAFTAs last year in the Best TV Presenter category, the platform mentioned the jury decided to remove him from the category. The SAFTAs allegedly received a lot of pressure from gender-based violence and gay organizations to remove him from the category.
Through Women For Change, it was also discovered that three other women had allegedly opened sexual assault cases against Maboe which have not been proven.