Celeb News
Here Is How Much Katlego Maboe Is Reportedly Suing Former Partner Monique Muller And Her Family For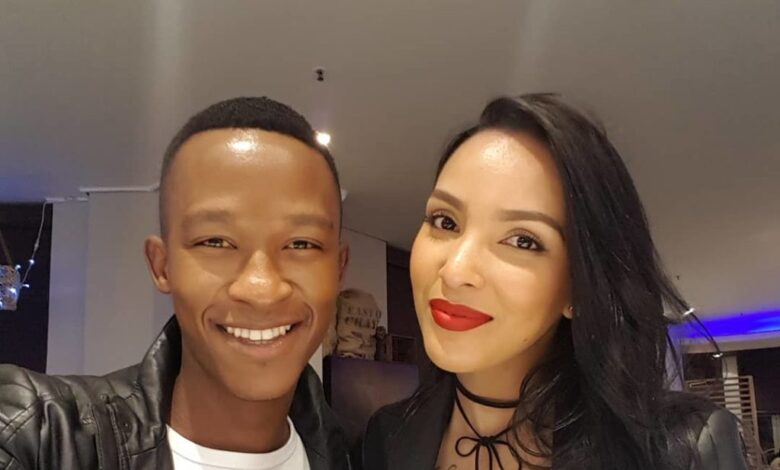 Here Is How Much Katlego Maboe Is Reportedly Suing Former Partner Monique Muller And Her Family For. Former Expresso host Katlego Maboe's career took a major knock following allegations of abuse, infidelity and more made by now ex girlfriend Monique Muller in a video that went viral in 2020. Maboe is now attempting to get his life back on track, but now without an apology.
Maboe is reportedly suing for R4 million in total for his career and psychological damage caused by the scandal. Katlego is claiming that since Muller's alleging of abuse, giving her and STI and cheating against him were circulating in the media, it has heavily affected his income and reputation more importantly. Monique's brother also came out to the media at the time and made further claims of Katlego's alleged abusive ways.
The 34-year-old is now reportedly demanding R1 million in damages from his former partner, her brother Seth Muller, Sabrina Walters, the founder of Women for Change, and Dr Janet van Eeden, chairperson of the judges for the NFVF's Saftas.
According to reports if they don't pay the R4 million, he will start official damage claims against them, with Katlego claiming loss of income, psychological damage and damage to his reputation. Andre Johnson, Katlego's lawyer, confirmed to Netwerk24 that letters of demand from his lawyers were sent to the all four persons.
"If they don't pay the R4 million, he will start official damage claims against them. He is claiming loss of income, psychological damage, and damage to his reputation" the letter reads.
Muller has commented on the developments claiming she was not formally informed of the proceeding but was made aware about the letter through the media.
"I am and have been made aware from all journalists that apparently there is a letter of command, I have not yet received, so I am extremely curious as to how all journalists got their hands on this," she said.
It is said that the allegations made against Katlego are not true and that Muller has three weeks to respond to the letter of demand that was issued by Katlego and his attorney.
Katlego was nominated for the Best TV Presenter category at the South African Film And Television Awards shortly after his scandal broke out. The nomination was soon revoked by the platform because of gender based violence allegations looming over him. Social media users were split about the situation claiming that the platform supporting an alleged abuser was simply unethical while others voiced that the decision was unfair and was executed just as a publicity stunt.