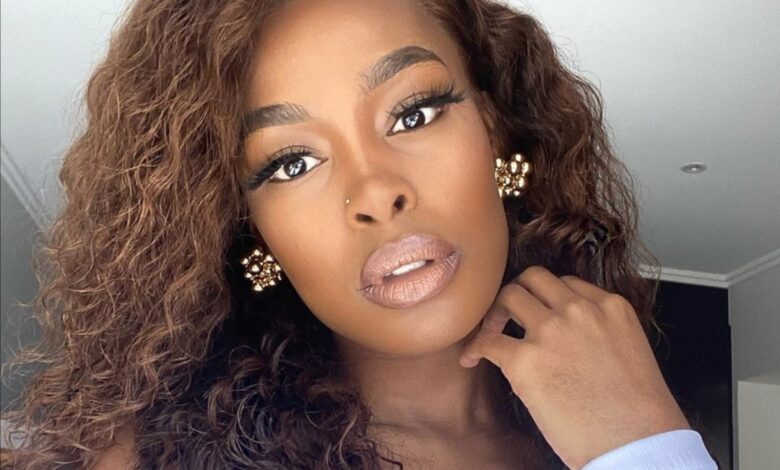 K Naomi On Whether She'd Get Back With DJ Shimza! It's been a year and a half since media personality K Naomi revealed she had called it quits with DJ Shimza.
Considering how messy their breakup was, we don't think anyone expects them to get back together but then again this is showbiz. Good thing K Naomi spoke out herself if she'd get back with this particular ex of hers.
This came up after the beauty asked her followers on twitter if they'd get back with their exes. One fans flipped the question and asked Naomi if she would get back with "Yours In Music" (DJ Shimza).
In response, K Naomi said, "… good question, that was a chapter in my life that I got to experience. Right now, I wouldn't."