Celeb News
Is Ntsiki Mazwai Throwing Shade At Thuso Mbedu's Groundbreaking Gig?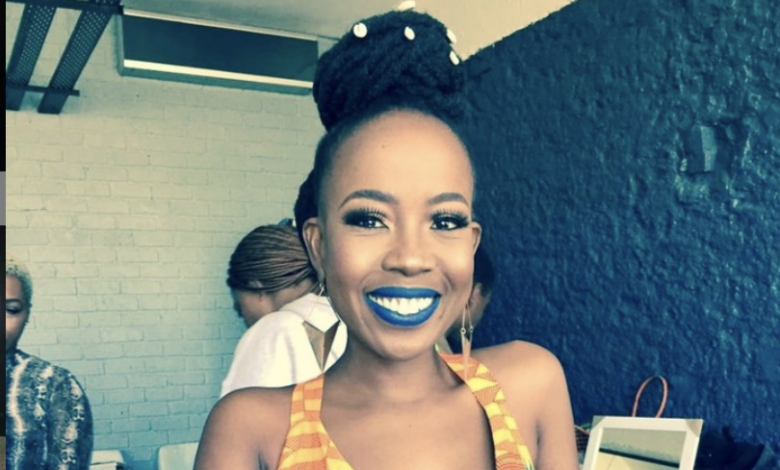 Is Ntsiki Mazwai Throwing Shade At Thuso Mbedu's Groundbreaking Gig? One thing you can aways count on is Ntsiki Mazwai and her bluntness. No matter how unpopular her opinion may be, we love the fact that she is an unapologetic queen who stands by her sentiment. The poet and activist has taken to social media to raise awareness to an observation she has made about the casting of Black people in Hollywood films.
In a series of tweets, Nstiki argued that in order for an African actor to be regarded as a talented actress, they have to play a slave. Mazwai added that Black people are basically used for "cooning" in the Hollywood film industry which means to solely be used for the entertainment of white people.
"To be accepted as an actor in America, you have to play the slave" she said.
She continued to claim that Hollywood is guilty for always giving hype to actresses who play the roles of slavery. Round about this tweet, fans already had their suspicions that she must be talking about Emmy award nominated actress Thuso Mbedu who has managed to bag two major Hollywood roles that see her playing the role of a slave.
"Hollywood gives the most hype to black women who play slaves" Ntsiki wrote.
It seem like no coincidence that Thuso Mbedu who just scored American gigs might be the inspiration of where these tweets resonated from. Thuso made her first American debut on the upcoming limited series The Underground Railroad directed by Barry Jenkins, where Mbedu plays the role of Cora who is a runaway slave. Thuso latest gig that she will be playing alongside Viola Davis is also a similar role that involves enslavement.
The streets of twitter have since been divided by Ntsiki's notion claiming that she is throwing shade because she is jealous of Mbedu's success, while other agreed with her that Black women especially are typically used for these types of roles to remind Africans of the pain and suffering endured in the dark years.