Celeb News
Pic! Maps Maponyane Pens A Heartfelt Message To His Mother In Celebration Of Her Birthday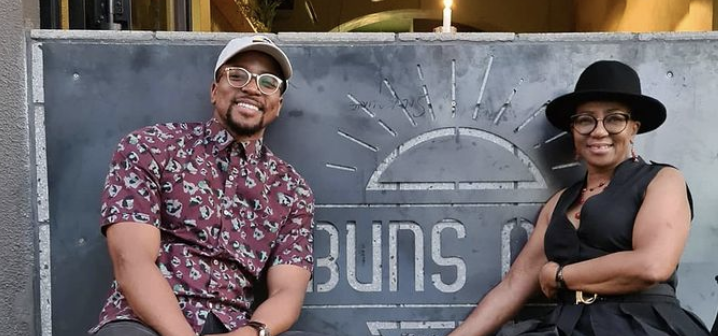 Pic! Maps Maponyane Pens A Heartfelt Message To His Mother In Celebration Of Her Birthday. Maps Maponayne has proven countless times that his relationship with his mother is a pretty tight one. The entrepreneur and TV personality never misses an opportunity shower his mother with love on his social media , and now that she is celebrating another year of life her devoted son took the time to give her a special message on her birthday.
Taking to social media, Maps posted his favourite photo with his mother because of the joy visible on her face. The multitalented model continued to gush about his mother, claiming that since as far back as he can remember he has always strived to make his mother proud. He further shared how grateful he is for all that she has done for him and wished her a wonderful day.
"We have so many pictures together and although I'm not visible in this one, it's probably my favourite one of us, purely because of the look on your face filled with delight and love you consistently show me, is embodied by this singular moment. Each time you look up at me I think of all you've done for me and remember how all I want to do is honour you keep making you proud. Happy Birthday Mama Meisie" he wrote.
The former Top Billing host is no stranger to spoiling his mother on her birthday as she has been previously been gifted with tropical vacations away and expensive gifts to show just how special she is.