Celeb News
In Memes! 'Moya Thing' Statement On Date My Family Leaves Black Twitter In Stitches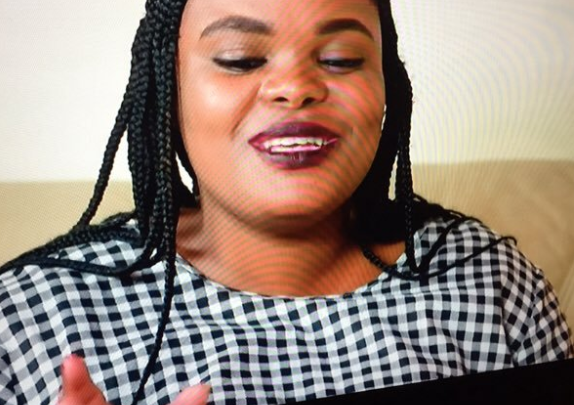 In Memes! 'Moya Thing' Statement On Date My Family Leaves Black Twitter In Stitches! One of the families on Sunday night's episode of 'Date My Family' had black twitter shook after they tried to explain what their bachelorette does for a living.
In an attempt to convince the bachelor to pick their girl, one family member responded to the career question by saying, "she sees things…..what do you call it?…..the moya thing."
According to black twitter, the girl's English bundles for the day had depleted. Here are some of the funniest reactions to the moya thing.
#DateMyFamily
The "MOYA THING" mama. Please give us a signal to locate an English word for the "MOYA THING" mama. pic.twitter.com/fvy8nlVVFX

— GodrichBrains (@godrichmoabelo) April 15, 2018
#DateMyFamily *The Moya thing!!😂😂😂😂😂. Just say she has wind 😂😂😂😂😂 pic.twitter.com/UuQokA3m5a

— Tumisang Sefike (@tumisangsefike2) April 15, 2018
How do you describe "moya thing" #DateMyFamily pic.twitter.com/EOnTAtDOcv

— Papago Nobody (@JamesonC_M) April 15, 2018
Lucas won't go to Family number one, the Moya thing, the Omen, the powers, the seeing things, the drowning, it is too much!!😂😂😂😂😂😂 pic.twitter.com/Bt7dmIFUYw

— Boity_Mbhele 📈📊📉 💄💰 (@Boity_mbhele) April 15, 2018
"She sees things!"

"What do you call it….. the moya thing?" #DateMyFamily pic.twitter.com/CeNo2TEstA

— Nkosana (@Nkocana_M) April 15, 2018
English_bundles depleted 🤣🤣🤣🤣 like Moya thing #DateMyFamily

— PHAAHLA🎯 (@Mr_Majozi) April 15, 2018
"The Moya thing" English never loved us #DateMyFamily pic.twitter.com/y70rrS08DO

— 🔴NEW ACCOUNT (@_princess_felo) April 15, 2018
"The moya thing" "She sees things"?! Just say she's a psychic/ traditional healer. #DateMyFamily pic.twitter.com/6cBFw5Bgfn

— Karabo Mokgoko 🦄 (@Karabo_Mokgoko) April 15, 2018
#DateMyFamily when she has the "Moya thing"… No cheating business pic.twitter.com/V8n5aJcytL

— Black Phanda (@Bernett_Molale) April 15, 2018
You don't owe anyone perfect english wena girl… speak the moya thing!! Tell him how she'll drown them!!!!#DateMyFamily pic.twitter.com/ZpfEujL745

— MsThando To You (@t_h_a_n_d_o_h_) April 15, 2018
Just say she is a sangoma😑now you outchea acting like you don't know on some the "Moya thing"😳🙄 yaz wena GENDLE #DateMyFamily pic.twitter.com/8oxDkUn7SL

— Asavela Mngqithi (@asamngqithi) April 15, 2018