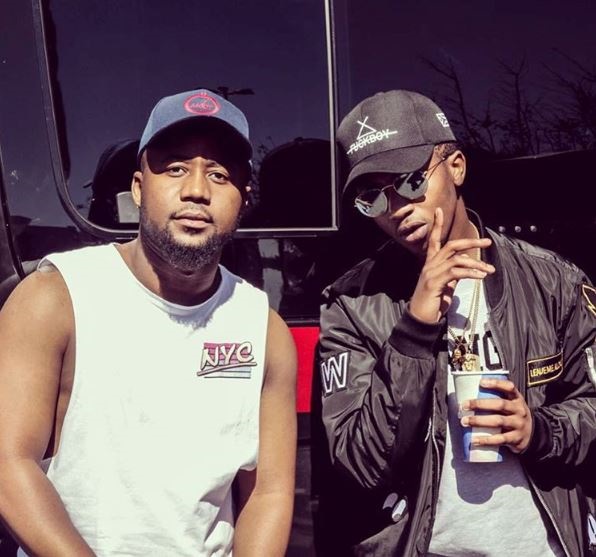 Here's A List Of Things Emtee Is Mad At Cassper Over! Over the past few days, Emtee and Cassper have been firing shots and shading each other on twitter. But it turns out it's not new beef for the once cool rappers.
Emtee recently spoke to TshisaLIVE revealing why he was mad at Cassper and it looks like it has been building up and the Manando rapper has had enough. Check out the list below.
Cassper shading rappers who smoke weed to be creative
Many musicians smoke strains like the sour sunset strain to help them get extra creative when writing music and lyrics. "I saw his comment and I don't understand what he is trying to do. I'm not killing anybody," Emtee said.
Cassper joking about Emtee's manhood situation
"As a supposed big hommie he should be supporting me, but he's always making jokes about me and acting like he is better so that he can get likes on social media. Is he a comedian or a rapper?," Emtee asked.
Cassper thinking Emtee bought his Awards
"When I got awards they were saying I was buying awards. I will never work with him. He has been blowing up my phone telling me we need to work together, but I told him he must come past my crib. Maybe he is scared to do that because of my crew."
Cassper didn't congratulate Emtee on his new crib
"When I bought a crib they said Ambitiouz (Emtee's record label) bought the house. He hasn't congratulated me and these things add up."
And for these and other little shades, we've seen the end of Emtee and Cassper's friendship.