Celeb News
Local
Here Are The Rumors Surrounding Lerato Kganyago And Thami Ndlala Split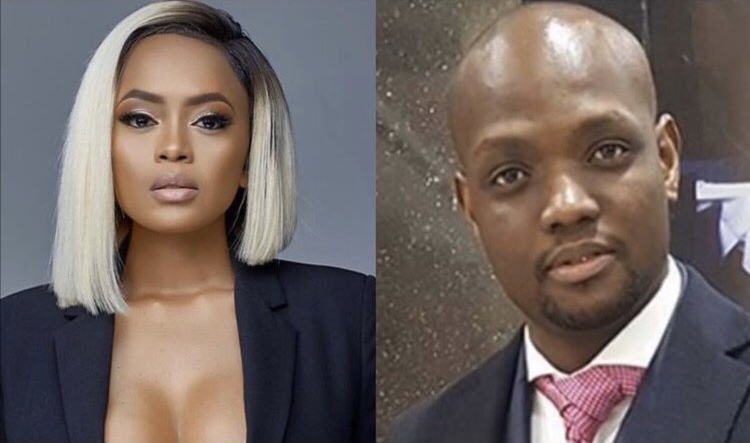 Here Are The Rumors Surrounding Lerato Kganyago And Thami Ndlala Split! There has been many speculations on social media about what could have gone wrong for Lerato Kganyago to split with her husband of less than two months.
In her statement on Instagram, Lerato Kganyago said her split to controversial businessman hubby Thami Ndlala was due to their priorities and careers being different, robbing them off their time together.
Social media has been up all night investigating what the cause for the untimely split after just two months of marriage could be. After some digging, Ndlala was exposed for a number of shady activities which could allegedly have played a big role in the failed marriage.
According to The Daily Sun Thami has been under investigation for six and a half years at the Garsforntein Police Station in Tshwane for using someone else details to purchase a Range Rover.
Ndlala and the accomplice were arrested in 2013 and pleaded not guilty to the charge. According to his accomplice named Thabo Tlhopane Molapo's statement, seen by the SunTeam, he was approached by Thami.
"During May 2012, I was approached by Thami. He told me there were certain guys who wanted to buy a vehicle, he further asked me if I would assist them because I work in government (Department of Justice), They promised me to give me something for my effort," Thabo reportedly said.
After sometime, Molapo allegedly received a call from Ndlala asking for his South African Identity Document  proof of residence and salary advice in exchange for six thousand Rand.
Ndala allegedly showed up to Thabo's work and made the payment to him in cash even though he claims to not know what Thami's intentions with the documents were until he was approached for a signature at one of the car dealerships in Benoni, East of Johannesburg.
According to Thabo's knowledge knowledge, Thami's was paying the straight to the bank via Thabo's account and the bank would debit from him.
The Daily Sun reports in his account, Thami denied being involved in the fraudulent purchase.
"I was never involved in the purchase of that car, discovered it was bought fraudulently and distanced myself. I was only helping Thabo to pay the instalments as a friend " he said
According to Thami, a charge was laid against the investigating officers and the case will be revisited in July
By Sinakho Mandla