Celeb News
Lerato Kganyago Announces Separation From New Husband!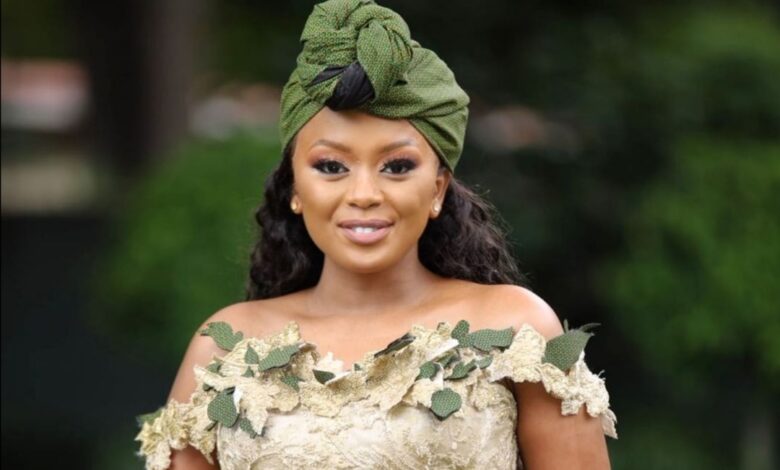 Lerato Kganyago Announces Separation From New Husband! It's been just under two months since Lerato Kganyago surprised Mzansi with a marriage announcement and now it's over.
Lerato moved into her marital home soon after where she often did LIVE Instagram sessions from and showing careful peeks of her husband. The media personality had not done any similar Instagram videos in a couple of days but fans didn't think anything of it.
It turns out Lerato and her husband Thami Ndlala called it quits. Lerato took to Instagram announcing the separation.
"It is with sadness that we announce that Thami and I have decided to go our separate ways. We have come to realize that our different priorities and workloads have not afforded us the time to invest in our relationship. We have nothing more to say on this subject, and hope that our privacy will be respected during this difficult time," Lerato announced.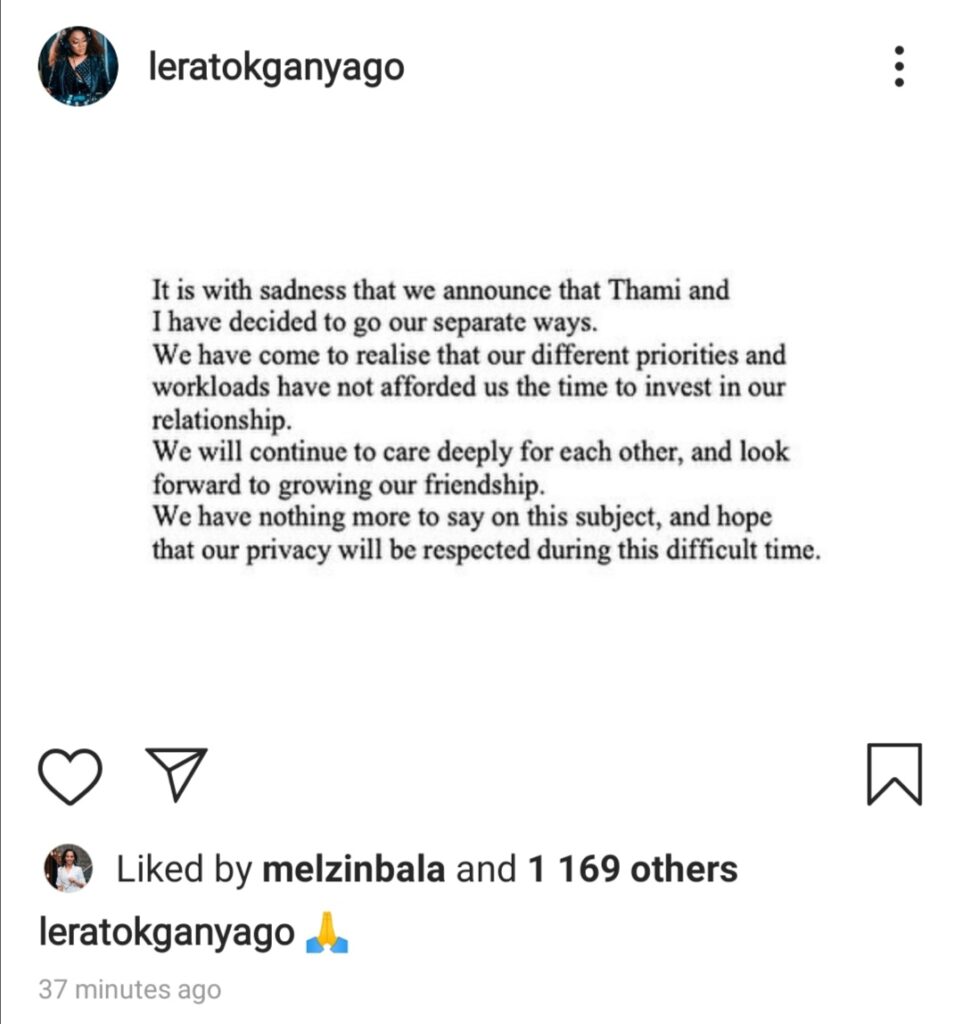 Lerato first hinted at the separation when she revealed on twitter she had moved out but fans thought she was just trying to dodge a question. Lerato had previously bragged about living in the same neighborhood with the President since getting married. When a twitter user jokingly asked LKG if the President had left the house to address the nation on Wednesday, she responded with, "I don't know, I've since moved out."