Celeb News
Enhle Mbali Reveals She Tested Positive For COVID-19!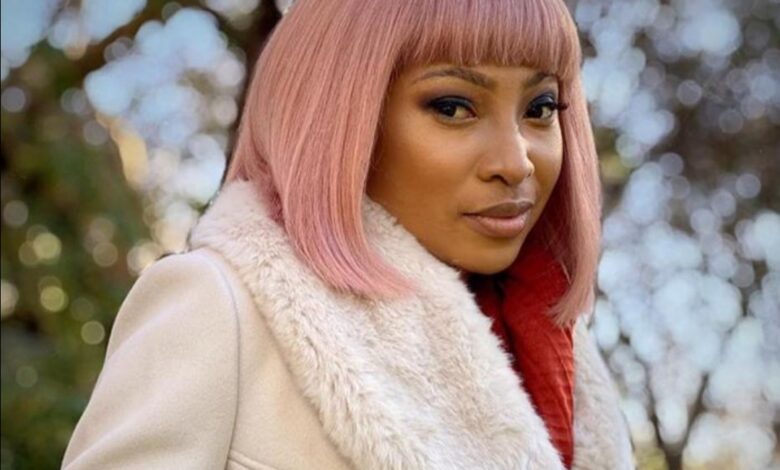 Enhle Mbali Reveals She Tested Positive For COVID-19! Whilst she keeps parts of her life very private, actress Enhle Mbali Mlotshwa is also very open about her life, from her marriage to being a mom, an actress and businesswoman.
Taking to Instagram recently, Enhle let her fans in on how she's been doing in the past three years describing them as "testing" emotionally, physically and mentally but came out on top in 2020 despite it not being a great year of loss for many people.
"I have been through so many life changes and I'm greatfull as the universe continues to show me my greatness , even when it was being viciously striped away from me, and none existent finish lines were being drawn on the ground and removed just before I reach them, the spirit of hopelessness would knock at my door reminding me of my unhappiness. I had to have some real conversations with myself aon how ,why, I was forgetting me. I found the answers and when I did life began, 2020 was that year for me," Enhle shared.
In the same lengthy post, the actress also revealed that she tested positive for COVID-19.
"I also tested positive for covid as careful as I am . They even make fun of me on set. Yesterday was the worst days, I was pretty sure my chest would give in , I gave myself permission to heal and also to ask for help," she revealed.
"In that I got so much revelation to my third and final cleansing in my 30s allow me to introduce you to Enhle Mbali the girl I left and forget in her 20s , boo where have you been. Feels great, let's get it," the actress added.
Wishing Enhle a speedy recovery.