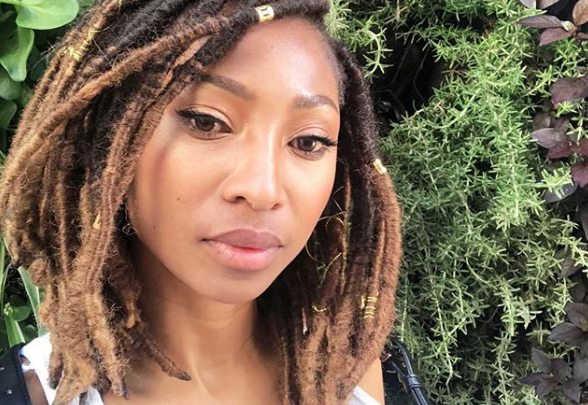 Did Black Coffee Cheat On Enhle With Someone She Knew?! Enhle Mbali recently launched a YouTube show called Sincerely Yours by Enhle Mbali. The first episode was featuring DJ Zinhle and the two women discussed infidelity.
Although she was interviewing Zinhle, Enhle got emotional spilling all the tea about her own troubled marriage to international DJ Black Coffee. The mother of two hinted that her husband might have cheated on someone she knew personally.
"Personally, for me, cheating is an issue, but not as big as the fact that a person sat in front of you and lied to your face every single day. On top of that it's with a person we allowed into our home, into our space. It's with a person I love and now I find out that you love them in that kind of way," Enhle said to Zinhle.
On deciding to stay and fight for her marriage, Enhle said she had to shut down everyone's voices and listen to herself on what she wanted to do.
"I went through two scandals: one there was a sex tape, one it was just rachetness and I remember in my pain, in my tears, in my strength and in my stillness, there was one day when I thought 'why do I care so much? Why do I want to listen to society say 'he's cheated on you twice, leave' what is my heart saying? What is my spirit saying? And my spirit said 'you love him, sit your a** down and do what is best for you and your family'."