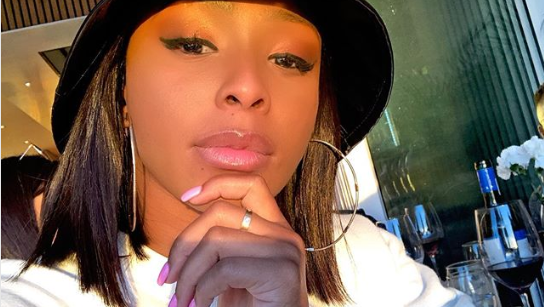 Pics! Boity Reveals Her Addiction And We Have Proof She Ain't Lying! Boity Thulo is living the dream life, traveling the world and getting paid for it. What more could a girl ask for?
The beauty has been in Europe for almost three weeks now enjoying the champagne life and having private shopping experiences in luxury designer stores. Taking to social media a few days ago, Boity revealed her shopping addiction saying, "Hello. I'm Boitumelo and I'm a shopaholic."
Well, who doesn't love designer? It's so luxurious! Of course, we can't all go to the same shops she has but we can visit sites like LingSense to get our mitts on some other designer accessories. Plus, it's a lot easier online shopping from the comfort of your own home compared to traipsing around several stores.
Unfortunately, not all of us have the money to splurge on these designer brands as Boitumelo does. While she splashes the cash on all things designer, we are limited to our high-street brands. However, there are replica brands available, as seen on Mau-fashion's fake Gucci wallet info, for those of us who want to mirror Boitumelo in our fashion.
We applaud Boity for being vulnerable and open about her addiction and we have proof that she is not lying. The media personality turned rapper has a thing for designer brands. Check out these five times she showed her love for shopping.