Celeb News
Local
Celeste Khumalo On The Misconception That She Gets Roles Because She's Pretty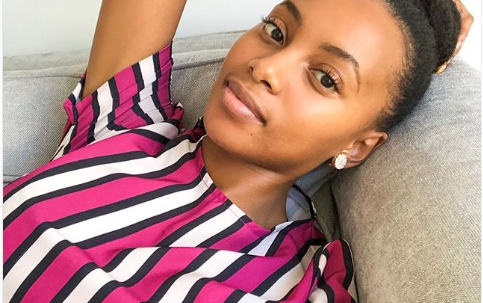 Celeste Khumalo On The Misconception That She Gets Roles Because She's Pretty! The actress and entrepreneur recently scored a new role on Generations: The Legacy where she will playing a human right lawyer with a love of fashion.
In a recent interview with TshisaLIVE, Celeste shut down any speculations that she gets work because of her beauty or social media following. "People must let go of this; 'She got it (roles) because she has lots of followers or because she is a model.' That does not matter in my audition. When I am in the corridor with 20 others to audition for the same part, it goes to the most talented person. Otherwise, I would have got a direct call asking me to join because I am beautiful, and that has never been the case," she said.
"The thing is, everyone brings up Miss Teen. I achieved that eight years ago now. It is not like I walk into an audition and announce that I was a Miss SA Teen. I don't walk into a role just because I am beautiful. I walk into an audition because I have read the brief and believe I can execute it. I know the lines, and that is what gets me the role," she added.
Celeste admitted that there are times she feels she is not worthy to be where she is but often reminds herself that she has worked hard to be where she is.