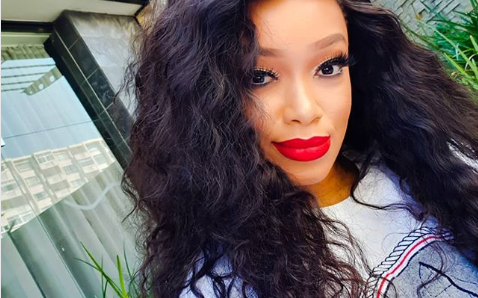 Dineo Moeketsi Shuts Down Pregnancy Speculations! Dineo Moeketsi recently married her longtime boyfriend rapper Solo in an intimate private ceremony.
After attending a recent event with her hubby, Dineo was met with pregnancy speculations and it seems she's done keeping quite about the speculations. Dineo took to twitter to shut down all pregnancy rumors with a young rant.
Dineo explained that the speculated photo was taken whilst she was seated at the Durban July weekend. She went to put it on record that she is not pregnant. "There's enough pregnant people to go around, I'm certainly not one of them and don't intend to be," she tweeted.