Lists
B*tch Stole My Look! Thando Thabethe Vs Sarah Langa: Who Wore It Best?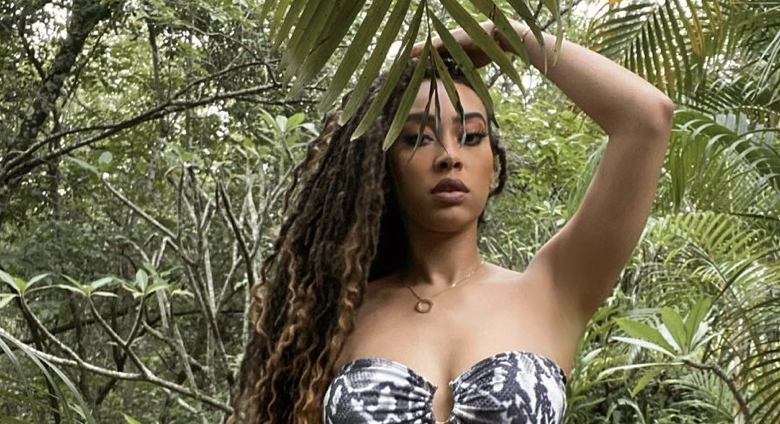 B*tch Stole My Look! Thando Thabethe Vs Sarah Langa: Who Wore It Best? Thando Thabethe is a social media butterfly apart from being the epitome of career goals. What has made the multi talented actress and radio host rake a total of 3 million followers on Instagram is because she knows how to serve a look.
Thando has a body that can make a sack of potatoes look like a vibe, and that should be a super power in our eyes. There's never a day that we don't go to her feed to see which latest trend she is setting.
Sarah Langa is at the top of our list when it comes to living the best life. Her social media looks like a colour co-ordinated designer dream, and her following grows bigger by the day. Sarah never misses a day without showing us what she wearing for the day when she does whatever rich honeys with the perfect do in a day.
Whether she is roaming the world with her besties or rolling solo for the day, Sarah never drops the ball and manages tot ice all the boxes even in a lounge set. The ladies had a twinning moment and even though they had different approached to the garment, we want to know from you, who wore it best?
Thando Thabethe wore the bikini while living her best life on a yacht in Cape Town. The drive time host accessorised the snake skin bikini with a black and white caftan, hoop earrings, a pair of black sunnies and a bright red lip.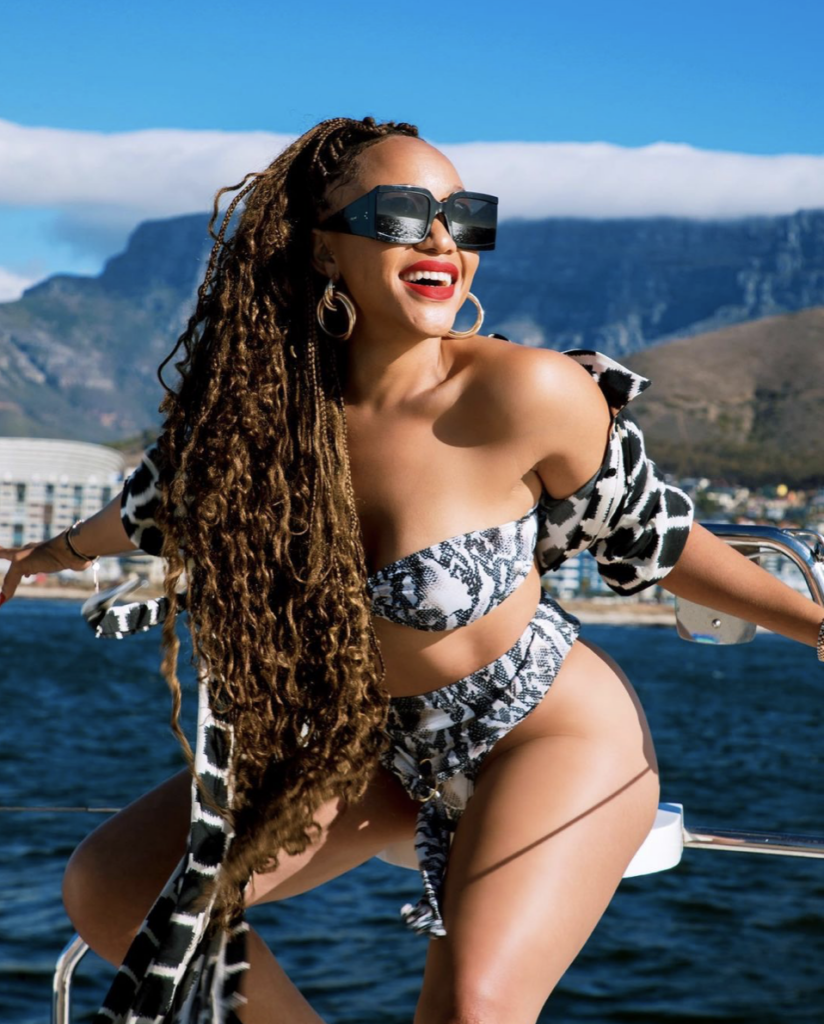 Sarah Langa served us body goals and wore the bikini simply by itself, with hone brown curls to give the look an amazon feel which we absolutely love.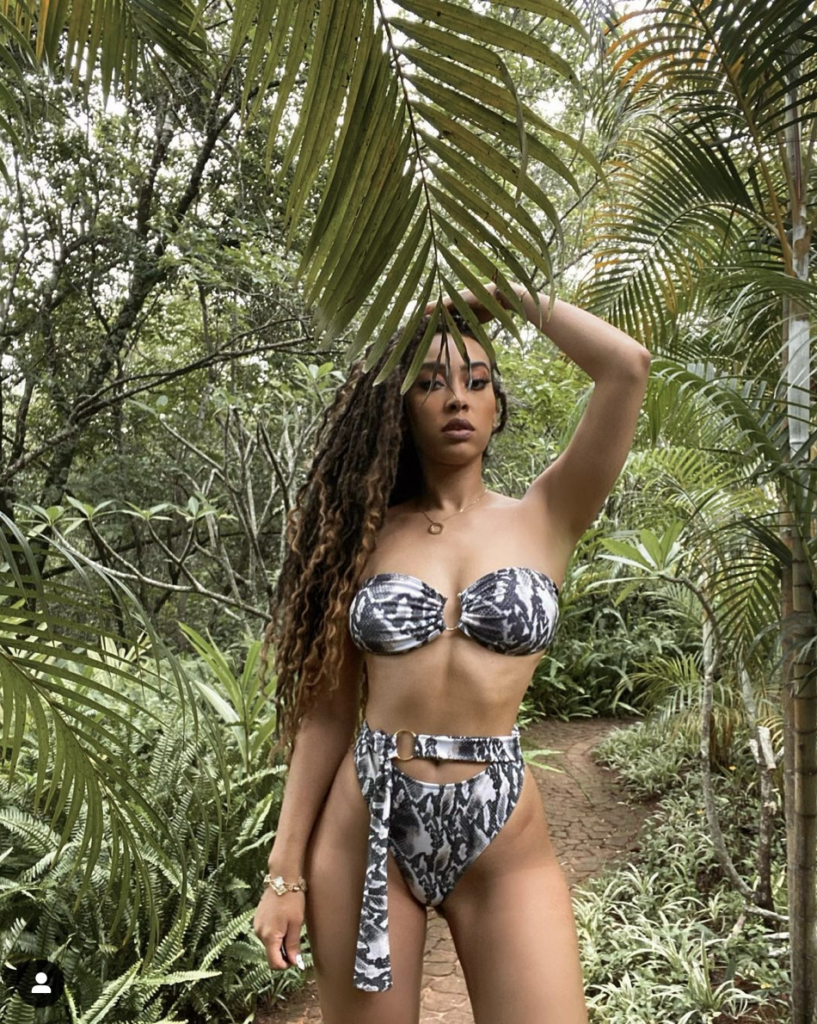 <