Celeb News
Bonnie Mbuli Bags An International Acting Gig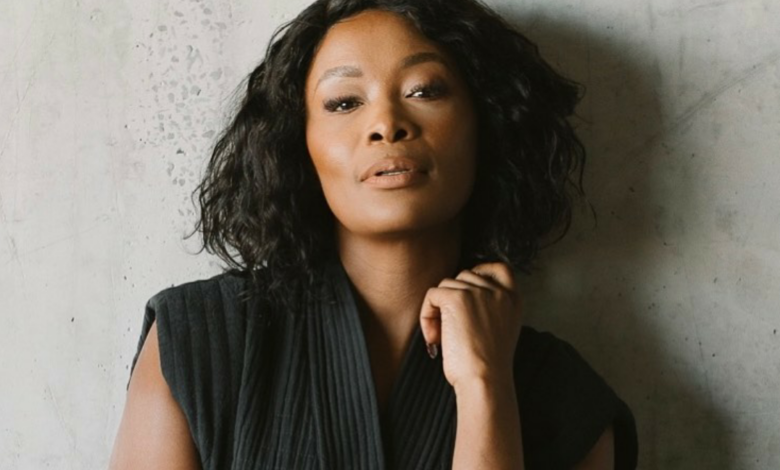 Bonnie Mbuli Bags An International Acting Gig. Actress snd author Bonnie Mbuli is one of the many prized local gems that have blown up in other parts of the world, all thanks to their undeniable talent. It has been reported the Mbuli has bagged another acting gig on a series that is popularly known in Britain called Wallander. Bonnie will be playing the role of a policewoman on the show.
The latest season of the show follows a policewoman named Grace Mthembu, played by Mbuli, who is investigating the murder of a Swedish national that worked in South Africa and Wallander played by Sir Kenneth Branagh gets called to assist her in the case. Bonnie shared how her role and the show is very relatable because they don't portray a police force that is invincible like all the other shows.
"What I really like about Grace Mthembu's character, you could believe that she's a career working mother in the South African climate under the pressures she faces," she says.
Mbuli shared that Grace who is an everyday woman goes through many trials and tribulations which include the loss of her husband, and living in Khayelitsha which is one of Cape Town's most dangerous townships. Mbuli has revealed what an honour it is to work with Kenneth because he one of the most down to earth people to work with and she has the utmost admiration for him.
"Kenneth had a way of still directing well acting but he didn't do it in an overbearing manner or in an intrusive way. He would help give a direction of a scene that he felt could help the scene in a positive way. He's a very humble actor and performer" she said.
Although Bonnie claims to still get very nervous when on the small screen, she has learned many lessons including how to be confident and show her worth within her craft. Bonnie will also be starring on another BBC production  Nought + Crosses on the return of season two.
"I am always nervous because I ask myself, 'can I pull it off this time?' It's adrenaline, it's a feeling that I can never want to be without. It keeps me on my toes and it keeps me thinking how I want to make things better and how I want to be better," she says.
Earlier in the year Mbuli revealed the exciting news of her role on an Afrikaans film titled Barakat, which will be premiering on the big screen. Bonnie introduced the role of Gwyneth to her followers revealing that she is a very complex character that loves her Muslim cultured family, up to a certain extent.
"Meet Gwyneth.It's hard enough being the outsider in this family. Gwen is completely out of the Davids fold but has come to love the family as her own. In no way blind to the subtle stabs of discrimination from some members of the family, she nevertheless loves Zaid deeply. Strong-willed and headstrong, Gwen knows what she wants, and knows exactly when to draw the line with Zaid" she wrote.
Congratulations Bonnie!!!