Celeb News
Musa Mthombeni Responds To Backlash Over Loving Liesl Loudly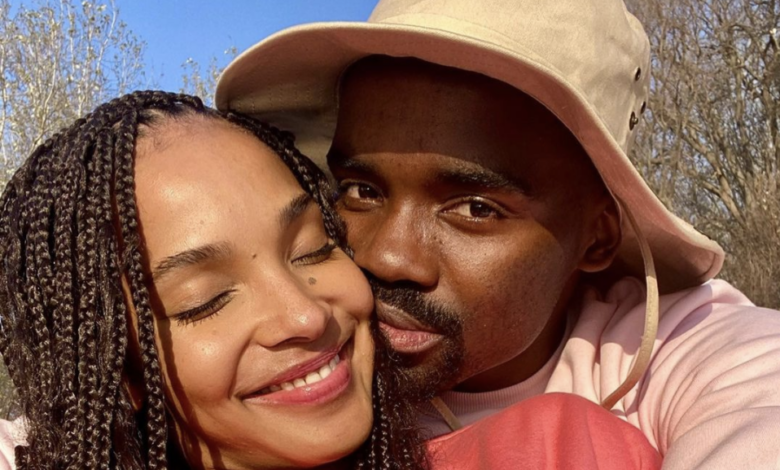 Musa Mthombeni Responds To Backlash Over Loving Liesl Loudly. Since tying the knot, the Mthombeni's have been a topic of discussion on social media. The couple has landed on the trends again for loving his wife Liesl Laurie too loudly. Musa has had the streets of twitter very divided as trolls have been critisized him claiming loving a woman in such a manner can end in tears while other have commended Musa for loving treating his wife like a queen.
Mthombeni took to twitter to addresses a social media account that has been trolling him about his marriage. According to Musa the culprit penned an "English paper3" about the man that they think he is.
"Someone decided to do a whole English paper 3 about who they think I am…These troll accounts need to be stopped. Fake news accounts are the worst." he wrote.
On the contrary, this entire situation has shown him that a lot of social media users still believe in love and Musa encourages the masses to always chose love. He also addressed the trolls who have been bagging on him for "obsessing" over his wife sharing how sad it is that men deprive their partners of love and affection on the basis of insecurities.
The TV presenter expressed how immature and small minded that entire notion is and hopes that they will one day be free of such perceptions.
"To those that believe that love is Depriving your partner of affection because " women will get a big head" and then leave you.. Really? This is the highest level of Smol boy energy I've ever heard of. Surely, this is not the reason. Surely!!" he wrote.
Musa's celebrity friends and followers came to his defence sharing how beautiful his marriage to Liesl is and he should continue to be happy with his wife. Mthombeni who is confused as to where the hate started from responded saying he has not caused anybody harm by loving his wife the way he does, and we think trolls need to just chill.
"I don't bother anyone. I just wake up and love my wife. That's all" he said.
A few days ago, the Vital Signs host was attacked again on Twitter for gushing over a picture of wife. Dr. Musa commented multiple times on one of the picture expressing his disbelief of landing such a beautiful woman however, the masses were not impressed and labelled him a love sick puppy. Mthombeni responded to the scrutiny claiming how confused he is over people being so pressed about his marriage.