Celeb News
Local
Bonang Responds To Tweep Who Wants Her And Zinhle To Reconcile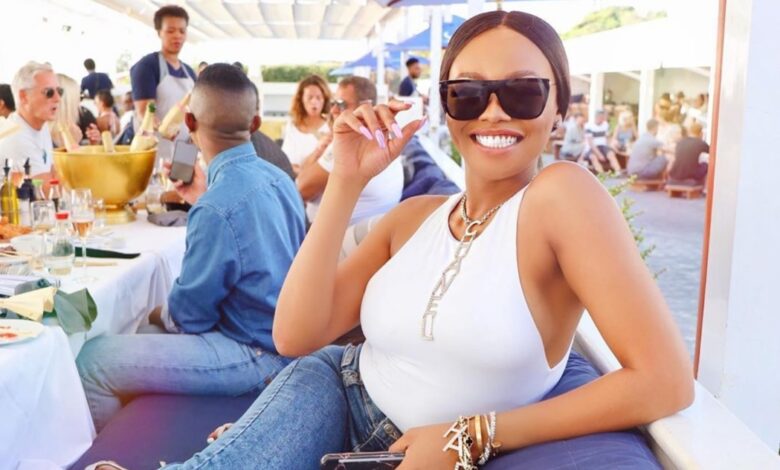 Bonang Responds To Tweep Who Wants Her And Zinhle To Reconcile! Before the whole love triangle amongst Bonang, AKA and Zinhle happened, the two powerhouse women were friendly towards each other, could they ever get back to that place?
In a viral interview back in 2019, Zinhle clarified on the misconception that she was BFFs with Bonang before the cheating scandal saying, "…we've never been friends before that, I think that's the mistake… but we cool, we don't look at each other funny … we are decent girls, we are good girls…"  
Still, Bonang and Zinhle were not enemies and would tweet each other referring to each other as "my wife". You can't blame mutual fans of the stars to wish for a reconciliation now that AKA is not linked to neither of them romantically.
When one tweep expressed her wish on the platform, Bonang responded in a since deleted tweet saying it's never going to happen. "Keep my name out this mess", Bonang tweeted. Ouch! We wonder if the feeling is mutual on DJ Zinhle side.