Celeb News
Local
Black Twitter Divided Over How Jessica Nkosi Is Dealing With Her Heartbreak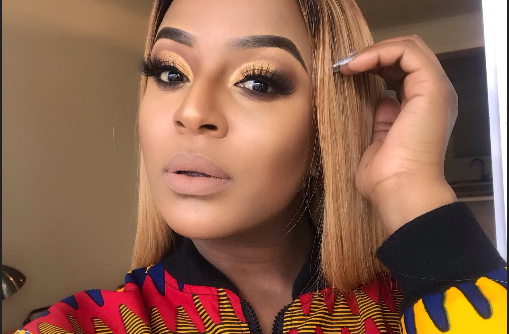 Black Twitter Divided Over How Jessica Nkosi Is Dealing With Her Heartbreak! Is there a right way to deal with heartbreak pain or it's whatever works for a person?
Going through a heartbreak is hard on it's own but doing it publicly just takes it to a whole new level of suffering or ending up looking like a clown. Actress Jessica Nkosi is currently going through it after announcing her baby daddy TK Dee had been cheating on her. The newly single mama has been seen going out and attending industry events more and spending time with her industry friends. And who better to hang out with than DJ Zinhle who went through the same thing herself?
Zinhle posted a snap of Jessica singing along to the hit song 'Hurting Me' by Stefflon Don ft French Montana. In the video a heartbroken Jessica lip sang the following lyrics: "I heard you got a new girlfriend… And it's hurtin' me… I heard you got a new girlfriend… And it's hurtin'… Yeah".
Black twitter could help but laugh at how Jessica is dealing with her heartbreak. We are not sure which stage of heartbreak this is but this is what tweeps had to say.