Celeb News
Ayanda Thabethe Releases Statement On Ongoing Speculations About Her Baby Daddy Being A Married Man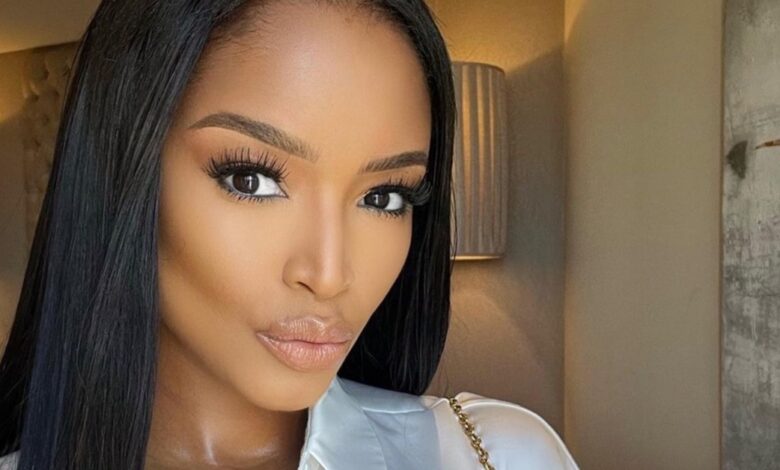 Ayanda Thabethe Releases Statement On Ongoing Speculations About Her Baby Daddy Being A Married Man. Ever since the identity of Ayanda's partner and baby's father became public knowledge, there has been many speculations on him already being a married man to another woman.
Ayanda first denied the speculations a few weeks ago on twitter saying, "I definitely am not dating nor do I have a child with a married man or even engaged man." The media personality's tweet did not stop or slow down the speculations and rumors as critics called her out for knowingly being involved with someone's alleged husband seemingly without care.
This past weekend, following her much publicized week long baecation with her partner in Dubai, Ayanda released a statement regarding the "married man' narrative about her partner. The statement was made by her legal team and supported by her partner. The statement stated that Ayanda's partner is not in any union recognized by any law an that the rumors have stained Ayanda's brand that she's build for years.
Read the full statement below.
We make this statement on behalf of Ms. Ayanda Thabethe, who is supported by her partner, referred to as "PM".

We refer to the ongoing public commentary/rumors on her private relationship with her partner. Ms. Thabethe had chosen to remain silent during this ordeal and the matter seems to have grown out of control and we now make this statement.

The rumor that Ms. Thabethe is in a relationship with a married man, is not true and we have not been provided with evidence proving otherwise. PM is not in any marriage or union recognized by any law.

Despite the facts, Ms. Thabethe and PM have found themselves to be on trending topics that are hateful, heinous and defamatory. The said rumors have stained Ms. Thabethe's reputation and the brand she has worked very hard to build..

We are aware of the social "pages" that started the rumors about Ms. Thabethe, and the perpetrators are currently being investigated. Action will be taken against the perpetrators and we again encourage you to refrain from spreading false information..