Celeb News
Ayanda Thabethe Shares How She Feels About Her Baby Daddy Bagging Her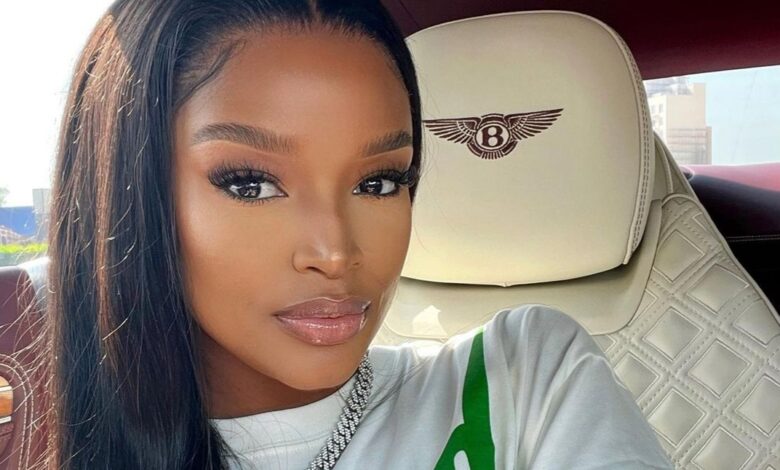 Ayanda Thabethe Shares How She Feels About Her Baby Daddy Bagging Her. After giving a cheeky response to her critics over her photos showing luxury cars she's been cruising in whilst on baecation in Dubai, Ayanda Thabethe kept it moving and shared some snaps and a sweet shoutout to her baby daddy in celebration of his birthday.
The media personality first tweeted a birthday shoutout saying, "HBD to the LOML." She then shared a hot snap of herself in a bikini showing off her snap back only three months after giving birth to her first child. The photo had people talking but it was also the caption for us. Ayanda sent a shoutout to her man, whom she calls Habibi bragging about how she feels that he bagged her. "HBD Habibi!!! You got ME. You WIN," she gushed.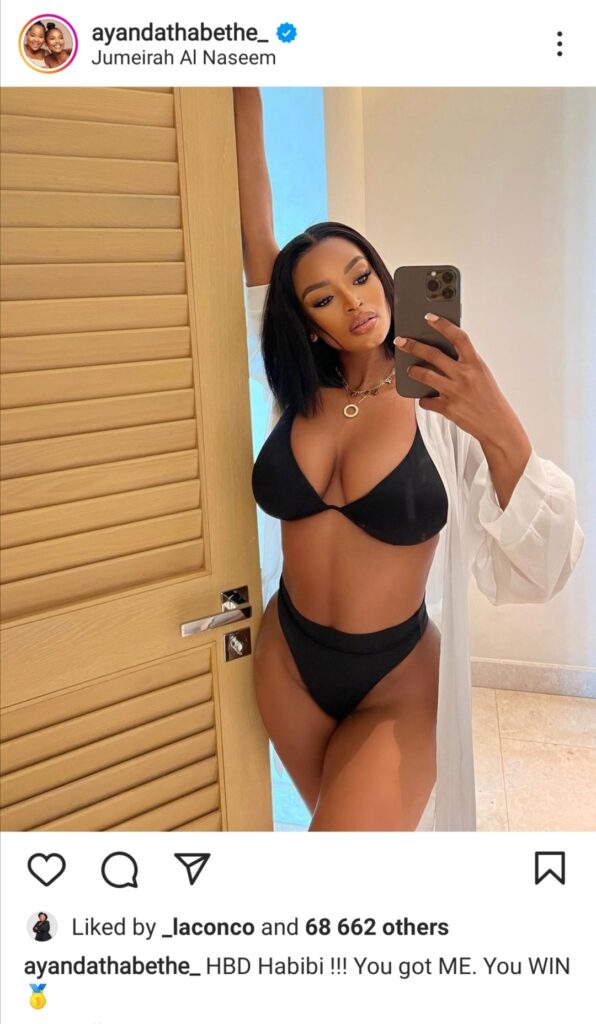 After months of speculations and being accused of dating a married man, Ayanda seemingly confirmed that she was dating the man in question, Peter Matsimbe but denied that he was married. However photos from Peter's birthday celebrations with Ayanda in Dubai shows him wearing what seems like a wedding ring. Check out some snaps from the birthday baecation below.