Celeb News
Local
Amo Chidi Shares Rare Photo Of Her Daughter To Celebrate 1st Birthday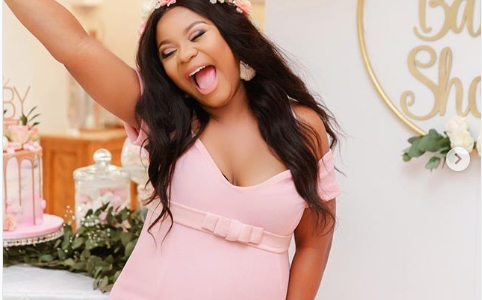 Amo Chidi Shares Rare Photo Of Her Daughter To Celebrate 1st Birthday! A week ago, news broke that Amo Chidi would be leaving Rhythm City and it seems she's been spending her time with her little family creating memories.
Seems like yesterday when the actress announced her pregnancy. Now Amo has a one year old running around. The actress took to Instagram to celebrate her daughter's first birthday with a beautiful message and adorable photo of her bundle of joy.
"Mommy and Daddy's Beautiful Birthday girl!!!!!? I honestly can't believe its been a year since God sent us such a perfect Angel! There are not enough words dear God! I'm seriously trying my best not to write a long caption! And get super emotional! We are so in love with you my baby. Happy birthday Princess, Mom and Dad love you", the proud mama gushed.