Celeb News
Aaron Moloisi Breaks His Silence Over Photo With Mystery Man Suspected To Be Mohale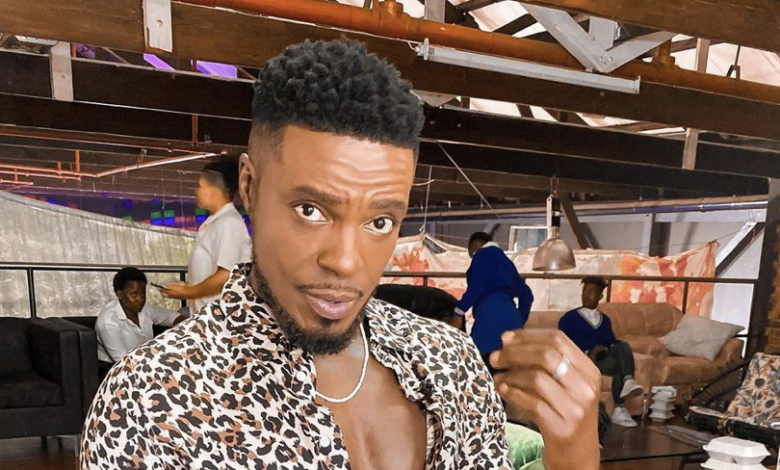 Aaron Moloisi Breaks His Silence Over Photo With Mystery Man Suspected To Be Mohale. Actor and TV host Aaron Moloisi has taken to social media to clear the air over a mirror selfie he took with a mysterious man speculated to be Somizi's husband Mohale Motaung.
The photo has since gone viral and this has added to the current rumours of Somizi and Mohale's alleged divorce proceedings. The actor released a public statement confirming that the man standing behind him in the image is not Mohale.
According to Moloisi, the photo dates all the way back to October 2018 taken on his visit to Cape Town. He continued to state that he is a big supporter of loving differently and would never come in between the happiness of other people.
"After years of speculation and assumptions of the person in the image I posted on 17 October 2018, taken in Cape Town South Africa. I have decided to settle this issue once and for all, The person in the picture is Not Mohale Motaung-Mhlongo. I've always advocated for loving differently and will never participate in karma that goes against seeing other people happy" he wrote
It's no secret that there have been alleged rumours going around of the Somizi and Mohale going through challenges in their marriage and fans have already seen a change in their behaviour on social media as they have stopped posting images together and are always on opposite sides of the country.
Apart from the cryptic messages Somizi has been posting on Instagram, fans have noticed that Mohale has not been wearing his wedding ring in public. Somizi has also addressed the rumours on recent interviews claiming that he and his husband are going through a rough patch but there has not been talks of a divorce as of yet, but fans can see the inevitable.