Lists
5 Hot Photos Of Khabonina Qubeka In Celebration Of Her 40th Birthday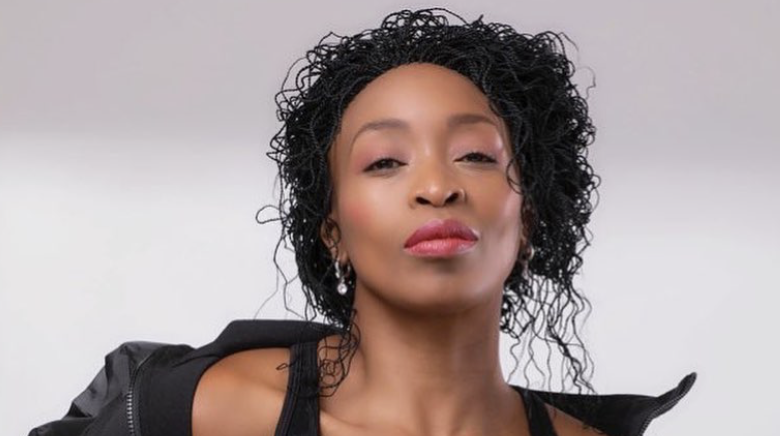 5 Hot Photos Of Khabonina Qubeka In Celebration Of Her 40th Birthday. Veteran choreographer and media personality Khabonina Qubeka has made her mark in the entertainment industry since she first arrived and now that she reaching a new stage in her life, we would like to celebrate the phenomenal woman that she is.
The multi talented actress, television presenter, dancer, choreographer, fitness and wellness coach took to social media to celebrate finally reaching 40 years old and also showed some love to all the people in her age group who are also celebrating their birthdays, expressing that life has finally begun.
"YASSSSSS!!!! #IwokeUp40. HAPPY BIRTHDAY TO MY TWINNIES ON MY TL ALSO CELEBRATING THEIR BIRTHDAYS TODAY #22/01. But mostly HAPPIIIIIIIIII BIRTHDAY TO MY FELLOW #40's Our lives have now officially begun" Qubeka said.
To celebrate the 40th milestone, Khabonina introduced her 'Kha Natural' skin range on Instagram. It comes in a number ranges including san eco friendly range that is environmentally efficient.
"I'm passionate about health and wellness, always have been . I truly believe what you put in is definitely what you get out. Whether it's exercise, nutrition and mentally too" Khabonina said.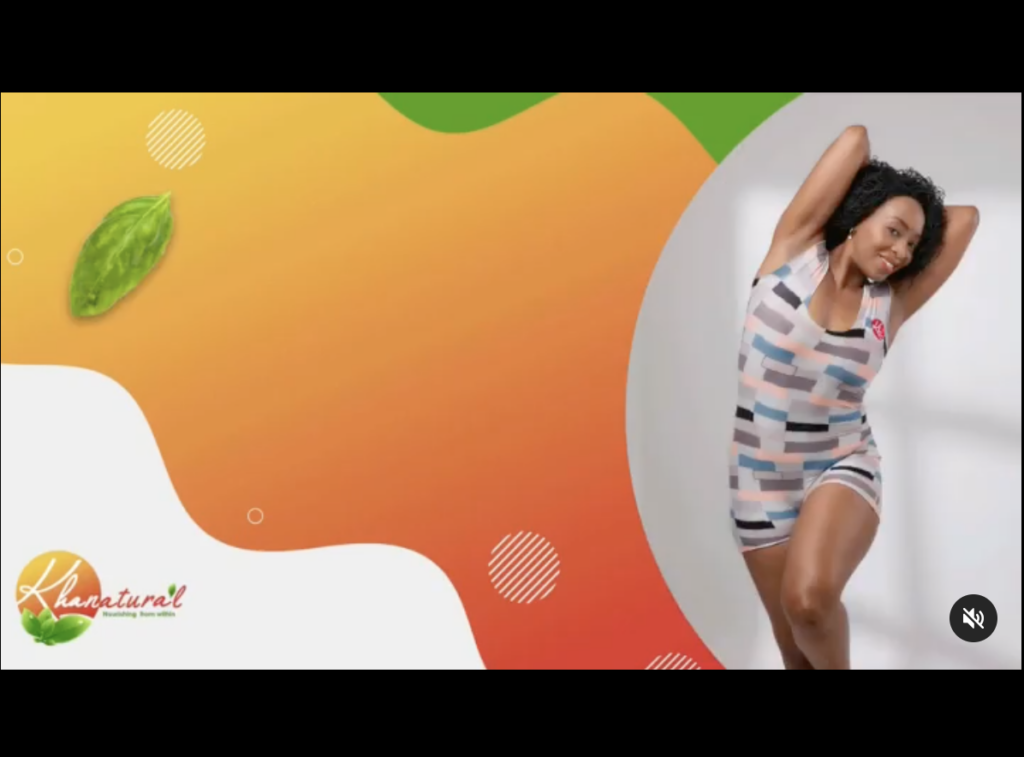 To celebrate how amazing Khabonina, out the many we had to chose from s we've taken 5 of her hottest photos.
Beach Babe
Khabonina is always happy at the beach with her family for some down time and we love seeing her rocking body in all the swimsuits she enjoys wearing.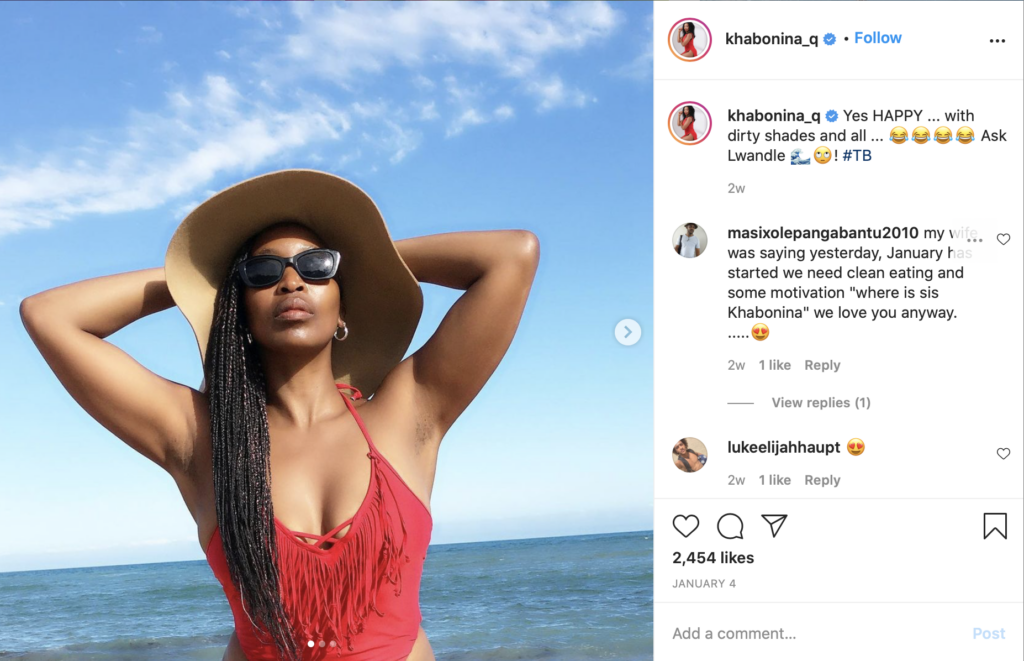 Poolside Hottie
The hot mommy is very consistent with healthy living and fitness and that always shines through her photo's because she is always summer ready and at her best.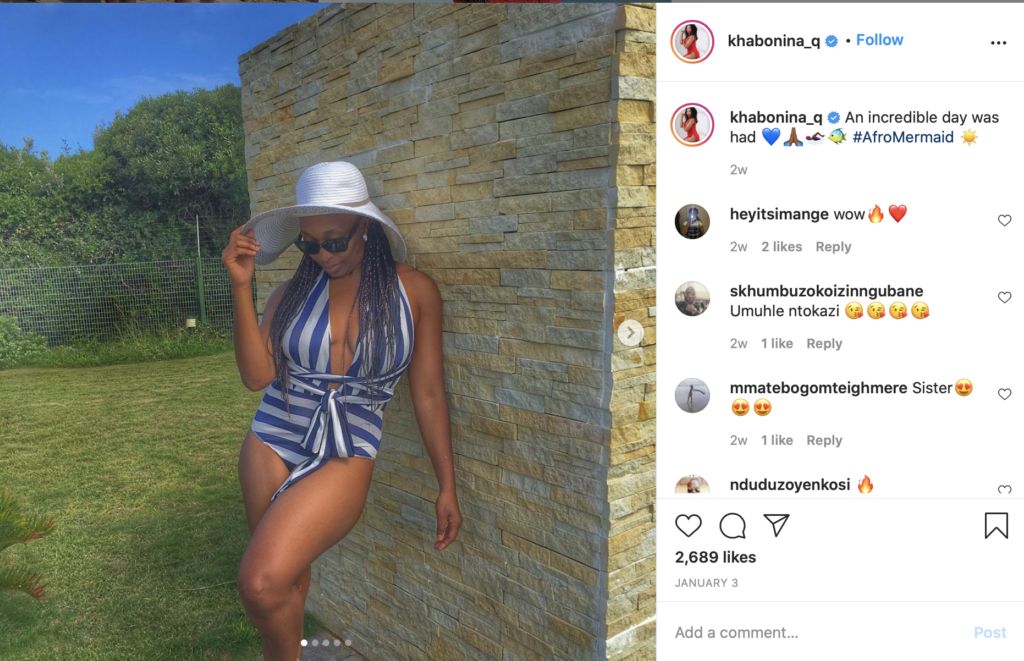 Yoga Princess
Khabonina is very flexible all thanks to her exercise regime and yoga. Not only is she toned but she is what every girl dreams of being at fourty years old.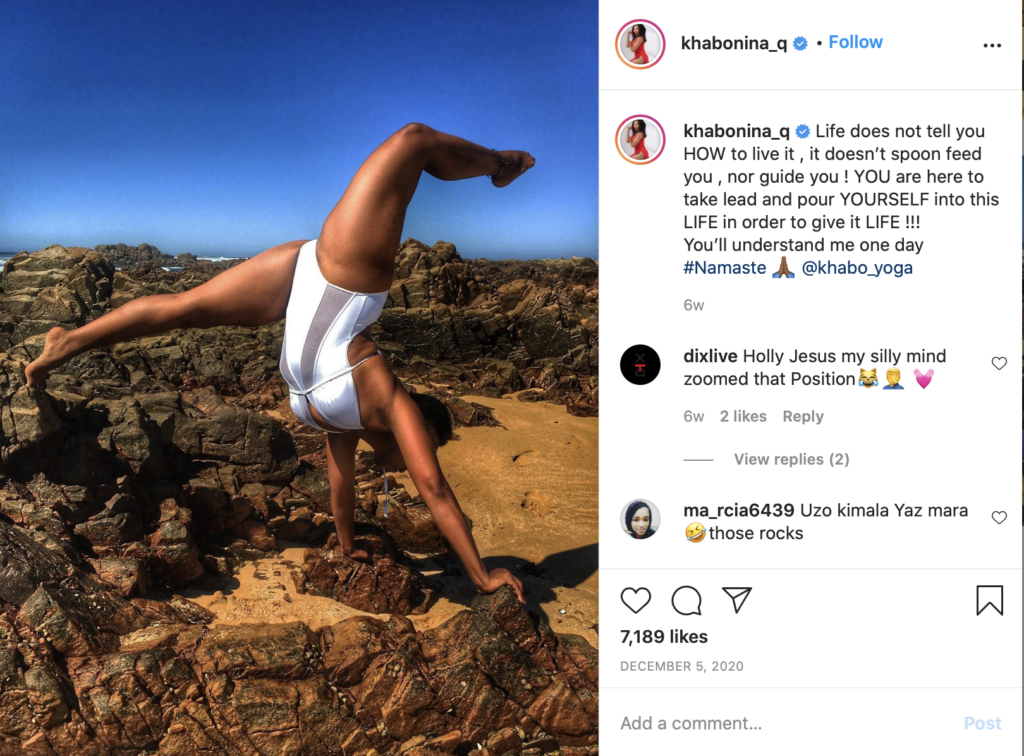 Bikini Body
If #BodyGoals was a person then Khabonina would definitely be that girl and we love that she is exactly the girl that she thinks she is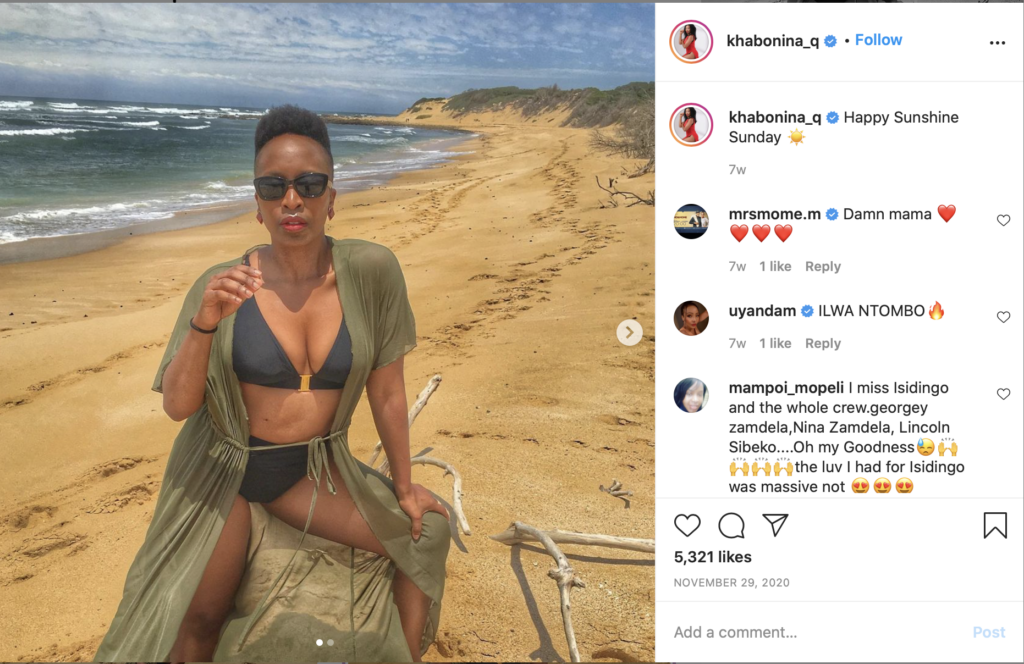 Sexy Beach Yoga session
Khabonina is always such a mood and never forgets to bring the chill vibes on our timelines.
<