Celeb News
Zoleka Mandela Shares How Much Weight She Has Gained Since Announcing Her Pregnancy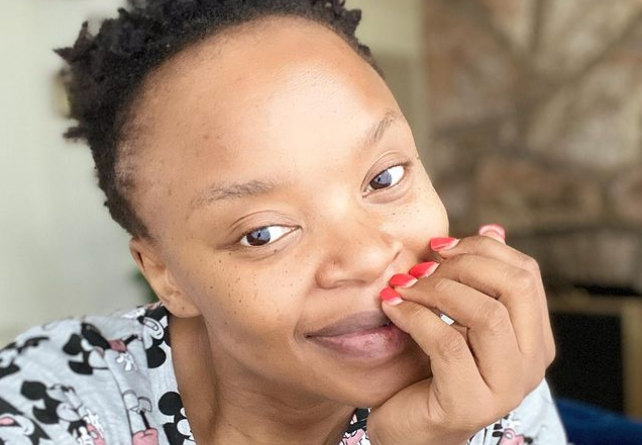 Zoleka Mandela Shares How Much Weight She Has Gained Since Announcing Her Pregnancy. They say babies are blessings but the side effects that come with it like constant food craving, morning sickness and weight gain might just make you think twice about getting knocked up. Zoleka Mandela recently revealed that she is about to be blessed with her sixth bundle of joy and she is definitely within the pregnancy.
Zoleka gave her followers an update of how her pregnancy journey is going and it looks like the glowing mommy is up a few kiilo's on the scale. Mandela shared that her weight is currently 99.4 kgs and she is going to give birth in a few months. Zoleka expressed how shook she is to be at this number but it looks like she has a plan already set for damage control.
The author shared that after giving birth, she is returning to her weight loss journey and is determined too get back to weighing 73kgs. This means that she has to loose a total of 26kgs and she is planning to do this all before her 43rd birthday next in April.
"Tjerrrrrr!!! What's 99.4Kgs – 73Kgs again? OMG!!! It's over 26Kgs I'll need to lose by my 43rd birthday, in April 2023 – that time, I'm only giving birth in a few more months!!! ? I have iStoko for days, mos!!!" she wrote.
Mandela has already been keeping fit during her pregnancy and has been posting her fun workouts with her trainer on social media. Fans and followers have been commenting with messages to motivate her and we have no doubt that Zoleka is going to bounce back and become a hot mommy of six post baby. Mandela gave her followers another update of how the baby journey is going, and it looks like things are going according to plan.
Mandela recently shared her latest sonogram of the baby which went absolutely amazing and it looks like she has already got a name for her bundle of joy that is soon to arrive which is Zingce which means Pride. Zoleka shared that baby Zingce is going to be born earlier that she expected but she is still super excited for her bundles arrival.