Celeb News
WTF? Watch Durban Man Takes A Swim In His Flooded Home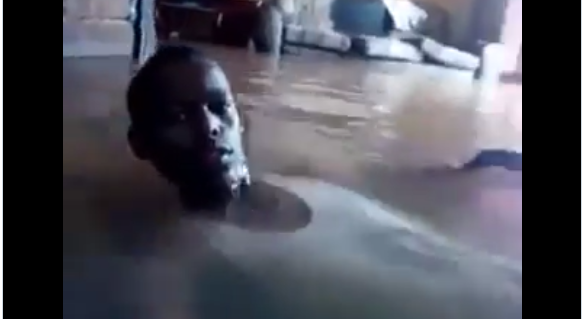 WTF? Watch Durban Man Takes A Swim In His Flooded Home! The Durban floods has left many people homeless and many dead. In the midst of all the devastation, South Africans remain undefeated in making even the saddest moments funny.
Instead of posting a video complaining about his home getting flooded with all the furniture in water. One Durban man shared a video of himself taking a swim in his flooded lounge. Now that's an attitude we wish we had in the midst of a storm.
South Africans remains undisputed 😔 😢 😭 😂 pic.twitter.com/WXrsfz9ys5

— Man's Not Barry Roux  (@AdvBarryRoux) April 25, 2019
Black twitter had fun and applauded the man for finding humor in the sad situation. Check out some of the reactions to the video below.
Indoor pool 😋 pic.twitter.com/SN9ECvCq4m

— Bonan_The Young Lion (@EDDTJIE) April 25, 2019
Motivation : sometimes one needs to make light of a bad situation. Somehow it is therapeutic😆

— Dona (@Dona4lyf) April 25, 2019
I thought he was gonna be on some "cava the vati, cava the ntjeb". We are too much as a nation.

— Ke phela ka Mohau… (@JKNkitseng) April 25, 2019
When you turn lemons 🍋 into lemonade 🥤

— 2umelo_tumi (@2umeloT) April 25, 2019