Lists
Black Twitter Is Not Here For The 2019 Mr South Africa Top 20 Finalists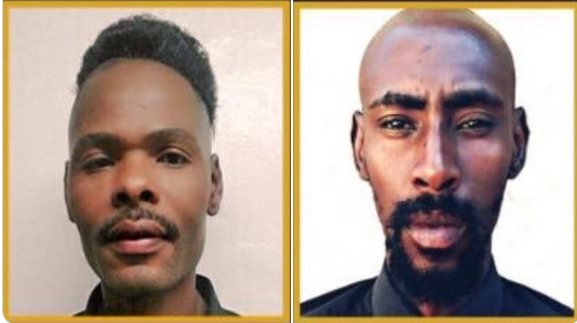 Black Twitter Is Not Here For The 2019 Mr South Africa Top 20 Finalists! Normally when these shortlistings come out the debate is often about diversity but this is in the Mr SA competition, that's not what you have to worry about.
The organization put out their top 20 men gunning to be crowned Mr SA but black twitter is having a hard time figuring out how they ended up with that group of men. Here's what they look like.
The organisation reacted to the backlash saying they picked the finalists based on their heroism not supermodel looks. "Yes, take a good look because they worked hard to be here. Not every hero wears a cape or looks like a super model. These are real guys with real hearts and motivation. If that's a problem then maybe stop watching," they said.
Check out some of the reactions from black twitter below.
Mr South Africa Top 20 Finalists😭 pic.twitter.com/vR4fQXZSCG

— Portia Gumede (@portiagumedesa) April 25, 2019
The Mr South Africa finalists… pic.twitter.com/6qVd7VGRD2

— Katlego ✨ (@TheGalWithAFro) April 25, 2019
Mr South Africa top 20 finalst pic.twitter.com/UYuAGdn2bg

— Marang a letsatsi (@Lesedi__MS) April 25, 2019
Those Mr South Africa Top 20 finalists looks like a Police released pictures of a botched heist most wanted suspects. pic.twitter.com/UShyZkJT5c

— Si6usiso (@Si6usiso) April 25, 2019
Mr South Africa Top 20 finalists 2019. South Africa is a joke pic.twitter.com/wzJQGwOo8p

— African (@ali_naka) April 25, 2019
The Mr South Africa Pageant 😭😭😭😭😭😭 pic.twitter.com/FxYaCSlPAL

— Stepmom (@miss_saney) April 25, 2019
Mr South Africa Top 20 Finalist bafethu… cry with me 😭😭😭 🤦🏾‍♂️ pic.twitter.com/YSCqerPoTg

— M A S H É L (@MashelMokale) April 25, 2019
Mr South Africa finalist 😭😭😭😭😭😭😭😭😭😭😭😭 pic.twitter.com/ivShGNg0sY

— 珍珠 💕 (@BlaQ_Q) April 25, 2019
I really don't mean to knock down anyone's hustle mara imagine kuthiwa frame one is Mr South Africa… 👀 https://t.co/O4dXPDPX3Y

— Savagé Manyisa (@Lemii_LoCo) April 25, 2019