Celeb News
Watch! Zozibini Tunzi Rocks Long Hair On Her Vacation In the Maldives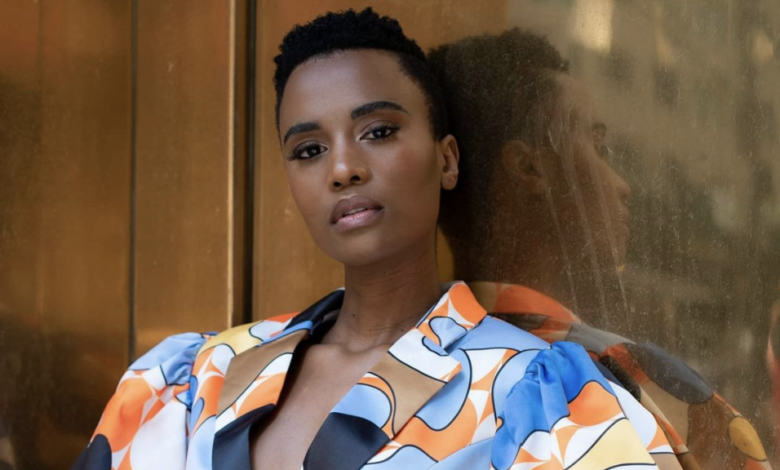 Watch! Zozibini Tunzi Rocks Long Hair On Her Vacation In the Maldives. It looks like the Maldives is the place to be as many local celebs have taken a short left to the tropical destination. Former Miss Universe Zozibini Tunzi is also currently on vacation in the Maldives and has been serving us the most dreamy content on social media. Despite the SBWL content that she has been sharing, we are loving her new look that she is rocking on the time out.
Zozibini has always been known as the natural hair queen and has proven that natural beauty is a beautiful and celebrated more in society. Tunzi won both Miss SA and Miss Universe while rocking her natural hair, and even though she was critisized by other nations for it, South African couldn't have been more proud. It looks like Zozi has opted for a little change and has now switched up her look.
Taking to social media, Zozibini shared photos of herself looking amazing in a bikini and we couldn't help notice that she has switched up her short cut and is now rocking long hair. The philanthropist has traded in her short hair for some long locks and we must say that she looks refreshing and amazing.
To prove that Zozi is the queen of natural hair, she managed to keep within the natural hair realm but of course went the opposite direction of what we are all used to.
The pageant queen is not the only celeb that has been spotted living their best lives in the Maldives as 947 radio host Anele Mdoda has also been serving us Maldives content. The sexy mom has been living her best life in the tropical destination we love it.
Checkout Zozi looking amazing with her new locks.