Lists
Pics! 5 Hot Bikini Photos Of Anele Mdoda From Her Maldives Vacation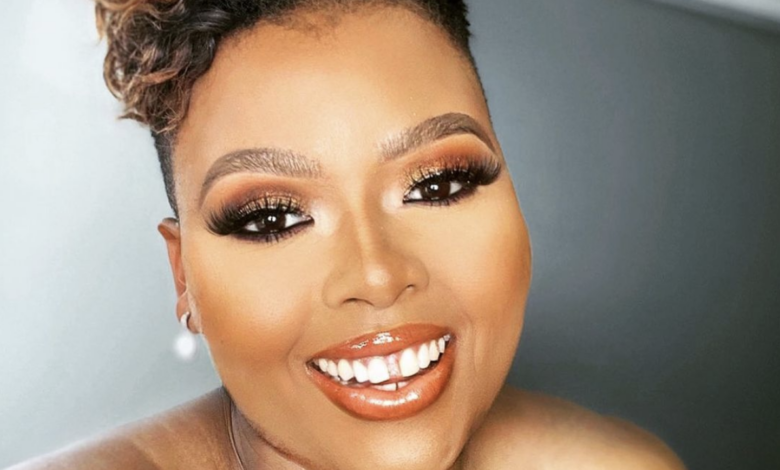 Pics! 5 Hot Bikini Photos Of Anele Mdoda From Her Maldives Vacation. This year has been a lot for many people and some much needed time away is long overdue. 947 radio host Anele Mdoda has found the perfect escape from all the B.S and is living her best life at a tropical destination. The TV personality has been sharing photos from her vacation in the Maldives and we can't help but be a little jealous.
The mother of one has been chilling in a bikini on the sandy shores of the Maldives and she has been sharing some SBWL content of all the fun things she has been getting up to. Anele has been living her best life while swimming with the sharks and turtles in the sea. She has also been having champagne breakfast in the pool to start off her day of living the soft life.
Anele has been putting in the work at the gym and it clearly has paid off because homegirl is killing us with the bikini photo's. Mdoda has been posting photos of herself rocking different bikini's and she looks amazing in all of them.
Mdoda deserves some time off for not only working hard but also for being the best mom to her son. The mother of one recently threw her son Alakhe a spy kids themed 6th birthday party and it looks like the man of the moment had the times of his life.
Checkout 5 phots of Anele Mdoda looking amazing in a bikini.
1. Anele is looking amazing in this fun blue bikini top and floral bikini bottom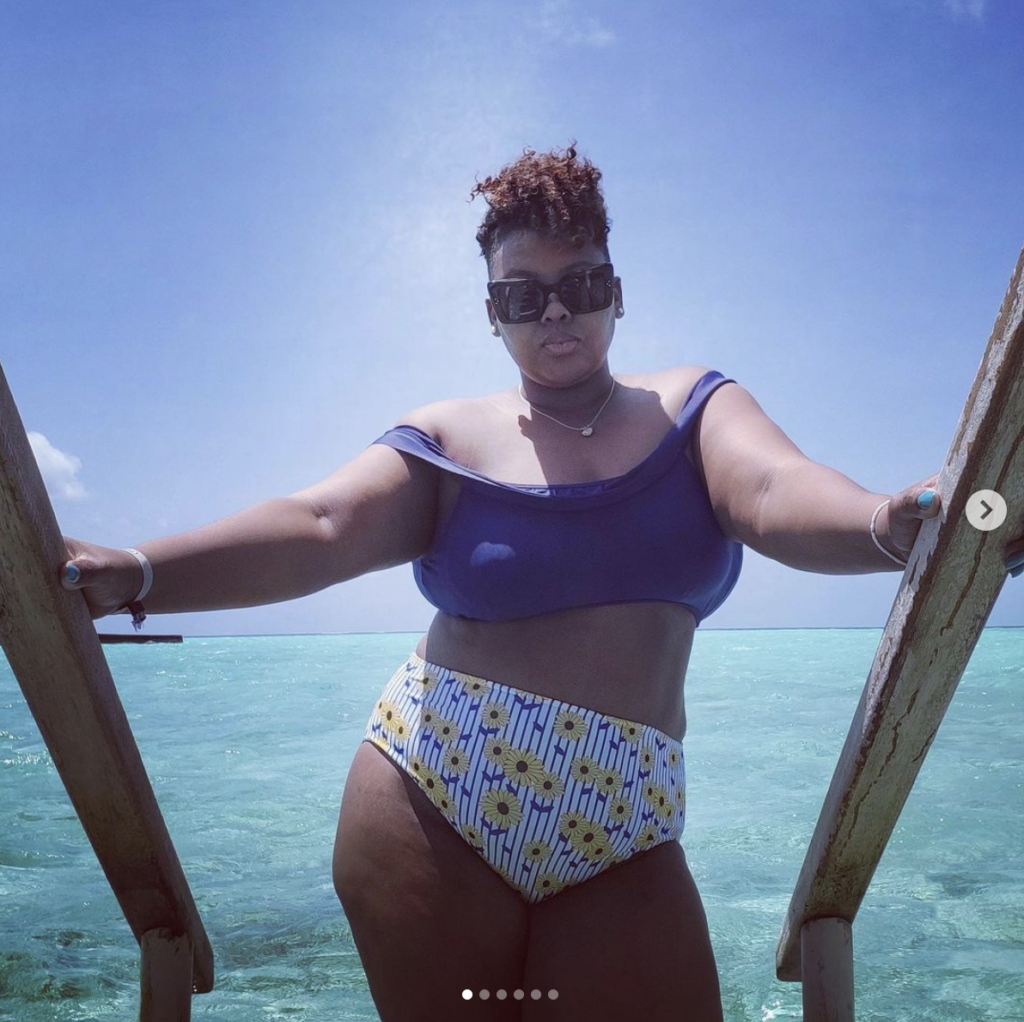 2. Mdoda is wearing a fun blue and yellow three piece swim set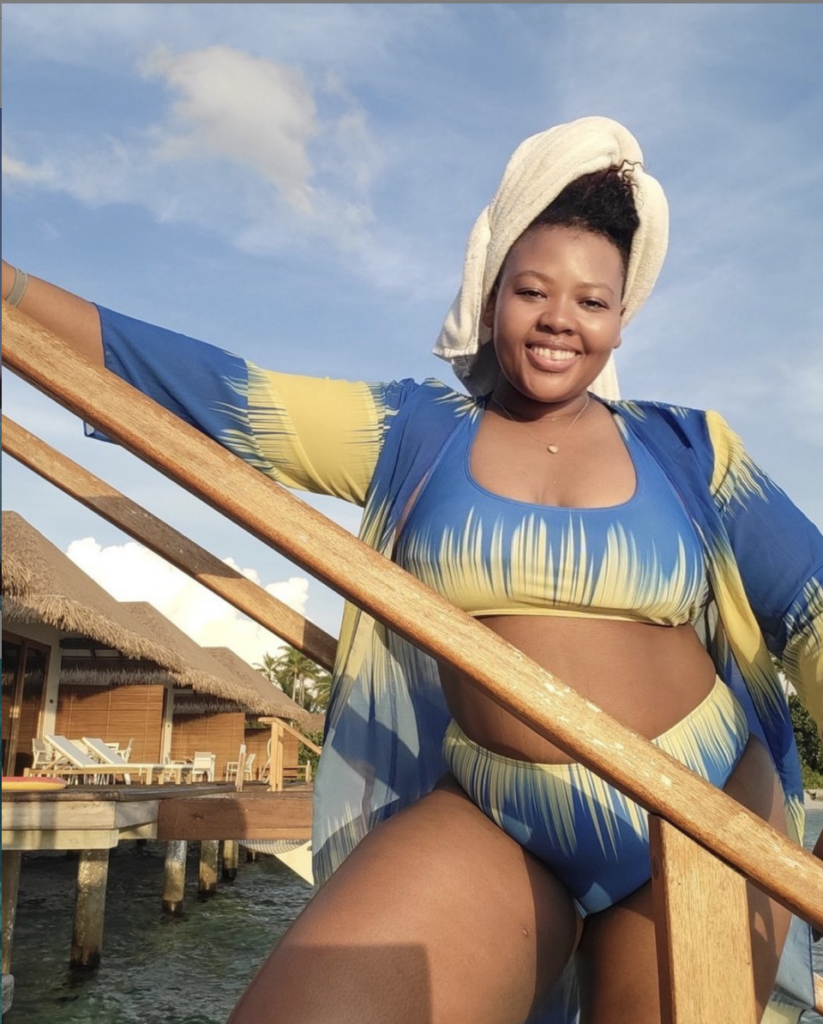 3. shook things up with a playful polka dot long sleeve bikini top with the matching bottom which also had frills to make it look fun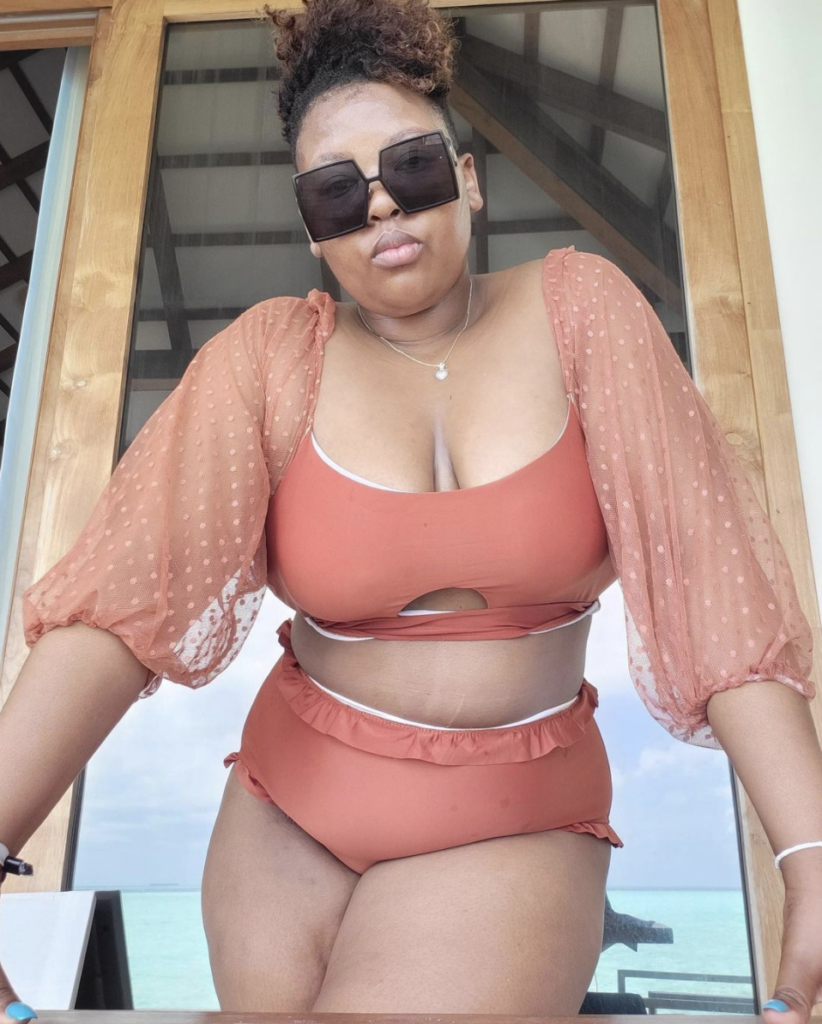 4. Anele showed off her curves in this white two piece swimsuit and she finished the look off with a killer pair of shades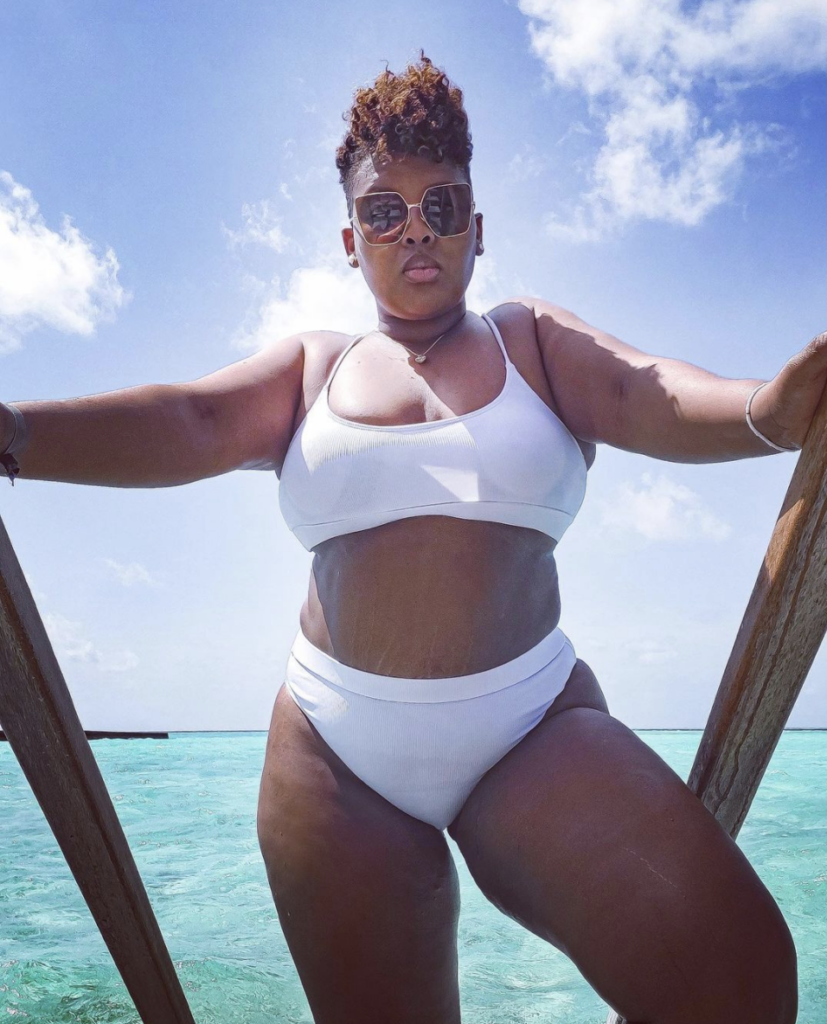 5. The 947 host wore a pop of colour with this yellow number to enjoy a champagne breakfast in the pool