Celeb News
Watch! Netflix's Blood & Water Season 2 Trailer And Release Date Revealed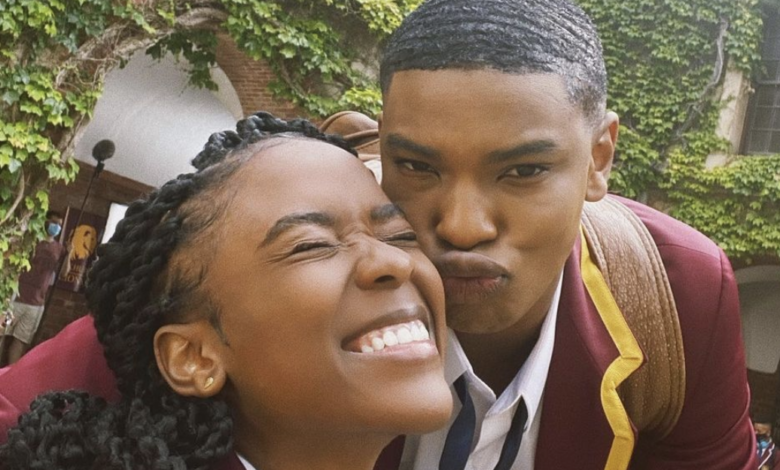 Watch! Netflix's Blood & Water Season 2 Trailer And Release Date Revealed. Fans of Netflix mini series Blood And Water are in a frenzy following the release of the season 2 trailer and the release date. The show took the world by storm when it first came out and the second season looks like it's going to be even more spicier. The show is introducing new faces to the show that are said to be bringing more heat to the storyline.
fans are urged to save the date September 24th because that is the official release date for the much anticipated second season. Parkhurst High School will be welcoming new faces including Leroy Siyafa, who will play the role of Sam, Reece that is played by Greteli Fincham and new friends Pauline and Zayd, played by Katishcka Chanderlal and Alzavia Abrahams.
Old faces Khosi Ngema, Ama Qamata, Natasha Thahane, Gail Mabalane, Cindy Mahlangu,Thabo Molapa and the rest will be making a return to the series and it looks old secrets are about to resurface whilst fans will be see how character's have developed and will be introduced to new relationship dynamics.
The story picks up where it left off and fans will finally get the answers that they have been looking for. Blood & Water season two is full of entanglements, drug schemes and lies whilst the new characters arrive to astir the pot that was already over flowing.
The Netflix series rose to international status as it is available for streaming in more than 200 countries across the world. It took the number 1 over ten countries including Brazil and we can tell by the comments that fans are already counting down the days until the premier.
Watch the trailer below