Celeb News
Watch! Thando Thabethe Buys Her Mother A New Home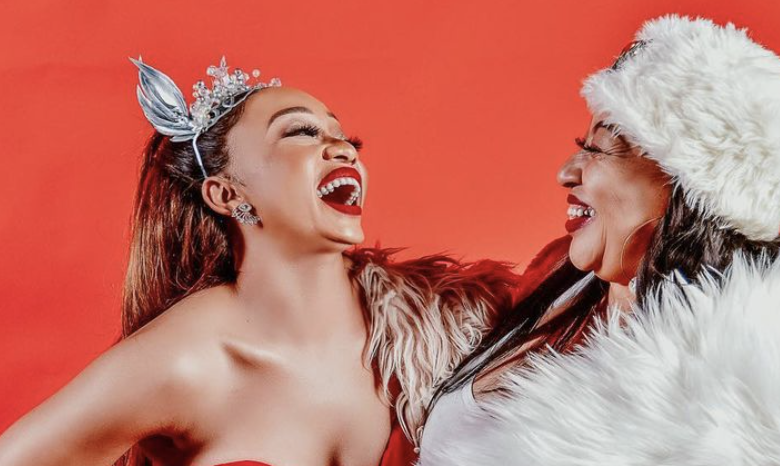 Watch! Thando Thabethe Buys Her Mother A New Home. If 'within the bag' was a person, it would definitely be actress and podcaster Thando Thabethe who seem to turn all that she touches in to gold.
Apart from having an impressive acting career ahead of her, Thando is also a strong contender at the daughter olympics as we've witnessed many times her and her mother Bongi being one of the most adorable mother and daughter duos in celebville.
Congratulations are in order for the How To Ruin Christmas actress once again after revealing that she just copped her mom a new home. Thando gave a brief tour of the home which situated in a gated, suburban area and has a gorgeous back yard and a swimming pool.
The excited Reyke actress took to twitter claiming that buying her mother a new house was the best division she has ever made, as she strives to make her queen very happy.
"Best thing i ever did!!! Bought my mom a whole entire house" she wrote.
Followers were so inspired to see what the actress had done for her mother who of course reacted to the big surprise on social media, sharing that she is still out of word from the shock and disbelief .
"I'm speechless right now" she wrote.
We can all agree that Thando's mom is the luckiest mom because not so long ago, the media personality surprised her mother with a brand new car and has previously shared her manifestations to the twitterverse a few years on how she was determined to make her dreams and her mother's dreams come true.
Congratulations Thando and her mother!!