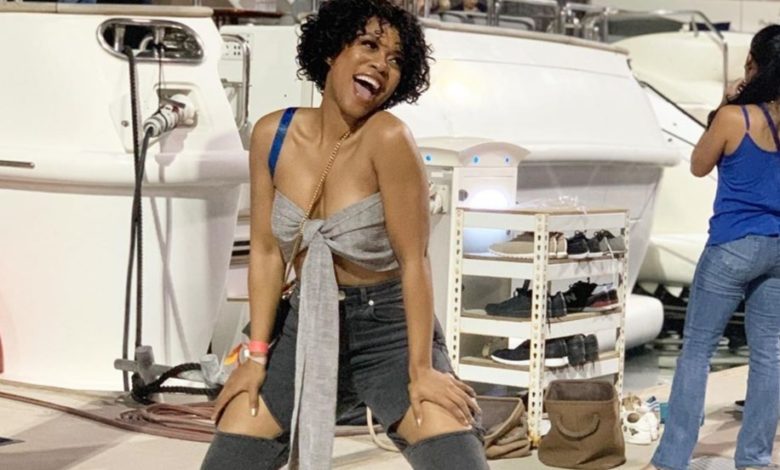 Watch! Nomzamo Mbatha Finally Meets Her Celebrity Crush! British top F1 driver Lewis Hamilton is a man crush for a lot of women no matter where you go in the world. He's dated some of the hottest models an singers in the world but could his next be one of our own?
Actress Nomzamo Mbatha recently jetted off to Abu Dhabi where she watched the Formula 1 in which her biggest celebrity crush Lewis Hamilton won his 11th Grand Prix of 2019 at the season-ending race. Nomzamo had an interaction with Hamilton after his race and the two were all smiles. She took to social media to gush about her experience.
"About today! Winners circle…. A champion! Such a fantastic human being and an inspiration to a generation. There can only be one," Nomzamo captioned the photos of herself interacting with the F1 driver. Check them out below.