Celeb News
Watch! Lasizwe Shares How He Got Played By His New Man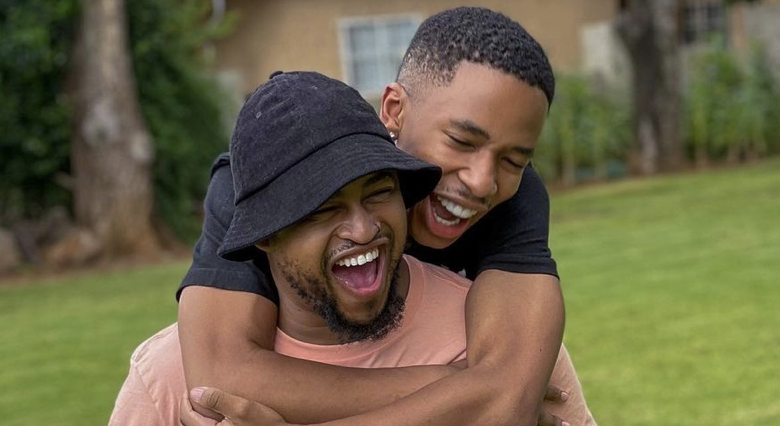 Watch! Lasizwe Shares How He Got Played By His New Man. Our hearts go out to YouTube sensation Lasizwe because what he is going through is beyond heartbreaking. Lasizwe has been on cloud nine a little over a month now since he revealed his new man who happens to reside in Cape Town.
Since Lasizwe's man came to visit him before Valentine's Day, every single post that Lasizwe posted was about how being in love is so nice and he wishes the feeling upon everyone.
Turns out, love is actually the pits because we were all never ready for the elaborate plan this guy pulled on poor Lasizwe. According to the InstagramLive session Lasizwe had, where he was venting about the horrible night he found out that his man's cruel intentions.
According to Lasizwe who was beyond emotional while telling the story to relationship expert Lemii Loco, his boyfriends had been asking him out for the passed year and they've been dating for half the time.
Dambuza's new bae who has been hanging around Johannesburg to visit Lasizwe said his goodbye's yesterday as he was scheduled to go back to Cape Town.
After Lasizwe bought him a flight ticket to return, the two said their goodbyes at the airport and things were good. A hurt Lasizwe didn't want to be stuck at home and thinking about the agony of being alone so he decided to go out to the club with his friends.
To his surprise, his boyfriend whom was dropped at the airport to return to the Western Cape was at the very same club, doing only lord knows what.
"I've never gowished for man, like you leave him at the airport and then period and after that you're like okay cool, let me just go out with my friends and then you bump into him at the club" he said.
Many of Lasizwe's celebrity friends have been giving him compliments for the sudden glow he has had since revealing that he was in love including Shauwn Mkhize, who gave her blessing for the relationship publicly.
The reality star has been at the top the trends since the news came to light, with some labelling the video a publicity stunt while others are still wondering what happens next.
Watch the video below.
<