Celeb News
Watch! Enhle Mbali Reveals She Was Denied Protection Order Plans To Tell All In Upcoming Press Conference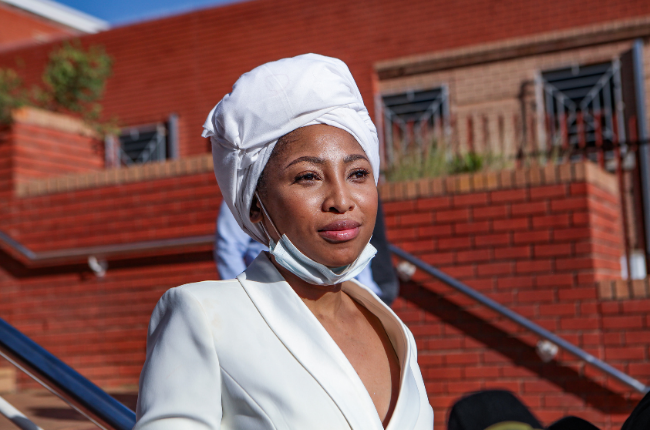 Watch! Enhle Mbali Reveals She Was Denied Protection Order Plans To Tell All In Upcoming Press Conference. Enhle Mbali and estranged husband Nkosinathi "Black Coffee" Maphumulo are only getting messier, after a teary Enhle took to social media to share how things with the protection order are panning out. According to the actress, she has been denied a protection order against the father of her children and is determined to fight for her justice.
Taking to Instagram, the former Isibaya actress revealed that she has been harassed and bullied by her husband to try and silence her however, she has had enough and refuses to protect a man who has it in him to destroy the life of the mother of his kids. while sitting in her car, Enhle vowed to all the details pertaining to her marriage and current divorce.
According to Enhle, Maphumulo lied in the court of law and denied striking her during her birthday party, claiming that he went under her arm and didn't lay a hand on her during their interaction.
"This man lied in the court of law saying he went under my arm as tall as he is. When he knows very well he hit me, he struck my hand twice and pushed me into our marital property" she said.
She further added that she doesn't feel safe as the DJ is now influencing their children by involving them in the tussle. According to the mother of two, Maphumulo called their children demanding that they put an end to the case resulting in her children's emotional and mental health being tampered with.
"My child was crying telling me he doesn't feel like a child anymore because of the divorce, because they have new siblings and so many other things" Enhle said.
Enhle continued to claim that she going to share all details and receipts pertaining to the claims that she has made against the DJ at an upcoming conference that she will be having. The actress shared that she not only serves to get justice for herself but for all the other women who have been silenced in such situations. The Slay actress emphasized that she will be revealing every single detail lie made by the DJ and attempt to tarnish her name including bribing publications to print false allegations against Enhle.
Watch the video below