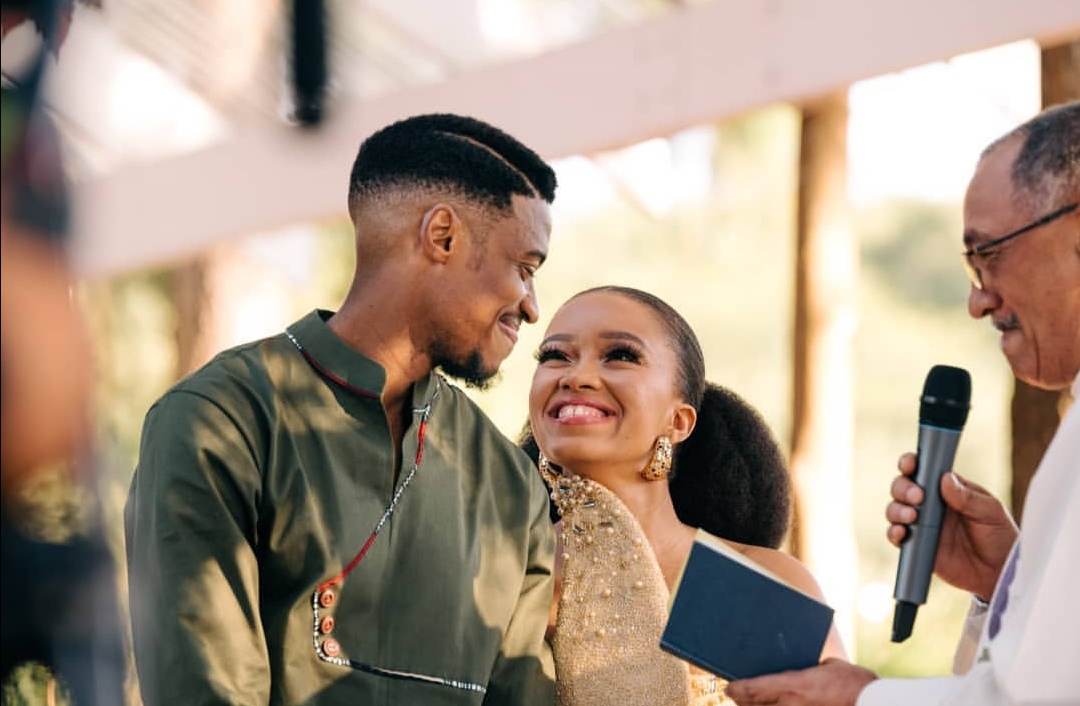 Watch! Dineo And Solo's Beautiful Wedding Vow Exchange! The second episode of Dineo and Solo's three part wedding documentary aired on Monday and it was nothing short of spectacular.
Rich with heritage, it was fitting that it aired a day before Heritage Day in Mzansi. One of the most beautiful moments was the wedding vow renewal which will make anyone cry. The couple went traditional with their vows as they recited them with sincerity.
The entire time Dineo had a huge grin on her face and so smitten by her now husband Solo who was more calmer. If you missed it, check out the clip below.