Celeb News
Watch! Did Thando Thabethe Secretly Buy A New Ride?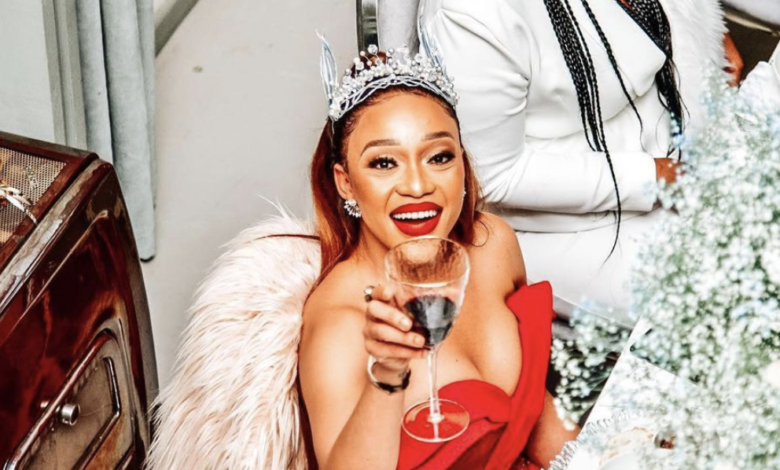 Watch! Did Thando Thabethe Secretly Buy A New Ride? They say moving in silence is the perfect way to welcome the blessing that were meant for you, and Thando has clearly mastered how to keep her things private because baby girl is definitely winning in life. From radio to Tv to business, Thando Thabethe's career has been growing in leaps and bounds and now it's time for her to reap the seeds of hard work that she sewed.
Media reports have revealed that the 947 presenter blessed herself with a brand new baby to add to her amazing collection of rides. Thando is the latest celeb to bless herself with a brand new white Porsche convertible, brand new from the shop. A video of Thando's brand new baby has been doing the rounds where she shows off the beautiful car and its gorgeous red interior.
Thando has not yet posted about her new baby on social media but it looks like she copped herself a Porsche 911 Carrera which usually goes for more than 2 bars (R2 million). Fans have been congratulating Thando on her new car on social media and are excited to see when she will be giving fans the big reveal.
Thando has had a few reason to celebrate this year including the four year anniversary of her Thabooty's under wear and shape wear line. Taking to Instagram recently, Thando celebrated the fourth year anniversary of her Thabooty underwear and shape wear line which she started in 2017. The venture began as an online store and finally opened its first physical store in 2021.
The store located in Dainfern Square, North of Johannesburg has been received very well by supporters and she claims would not be possible without hard work and education. Thabethe shared how four years ago she dared to make her dreams a reality and even though it was scary, the journey has been very fulfilling. The actress shared how blown away she is by the growth of business over the years and is grateful for the support.
"HOW IT STARTED…VS….HOW ITS GOING. 4 years ago today, I dared to venture into entrepreneurship and my baby @thabootys was born!!! To say it has been the scariest but most fulfilling journey would be putting it mildly. I marvel at how much we have steadily grown over the years and I am super great full to everyone who has supported my beautiful brand to the young girl it is today. If you aren't already… please follow @thabootys and visit our flagship store in Dainfern!!! Look out for more stores coming all over the country …also look out for our incredible birthday specials …this for me has been a clear lesson in how important it is to JUST START!!!" she wrote.
The actress also recently finished filming the second season of Netflix's How To Ruin Christmas:The Funeral which comes out December 10th 2021 and she plays the role of Beauty.
Congratulations Thando!!