Celeb News
Bonang Matheba Claps Back At Critics Dragging Her For Not Having Children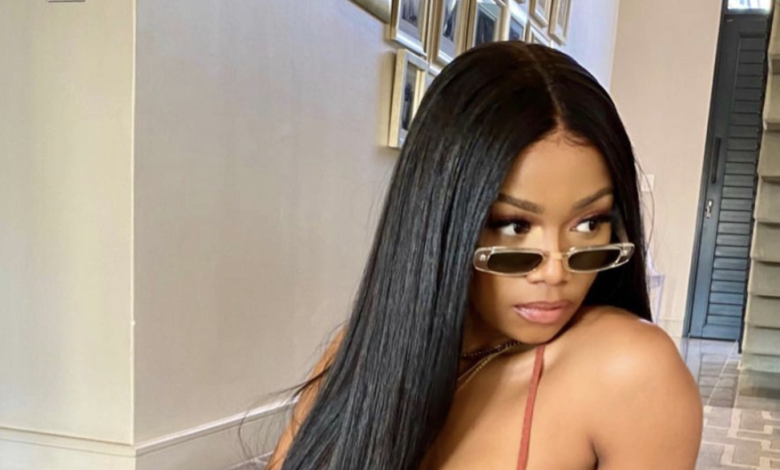 Bonang Matheba Claps Back At Critics Dragging Her For Not Having Children. We don't all want the same things in life and children are one of those things that society seems to think women strive to one day have. What makes it worse is that social media users now have a biological clock that tells them when and why people should have children and those who don't are judged in the worst way.
While we have seen ample celebrity pregnancy reveals this year, Bonang Matheba jetted off to the Big Apple to focus on building her empire. Social media users are satisfied when it comes to Queen B's career but think she is lacking on the family planning side. A social media users took to twitter to share their confusion of why powerful women such as Oprah Winfrey and Bonang Matheba don't want to have children to continue their legacy.
Bonang quickly dealt with the out of line tweep because the tweet was soon deleted from the platform and later the account. Other social media users then jumped in the conversation, suspecting that maybe she is barren once again reminding us and Matheba what an awful place twitter is.
The reality star has once before addressed why she has not had children yet, claiming she wants to enjoy her freedom before having to devote her time to someone else. Matheba claimed that she wants to catch flights at midnight whenever she pleases which obviously won't be an option when she is married with children and we totally understand.
"My life right now I want to party, to enjoy my alcohol beverages, to go to night clubs and party. I want to get on an Emirates plane at two o'clock in the morning and not stress anybody," she said.
B added that because she loves children so much she knows that as soon as she has a bundle of joy, everything else in her life will come to a complete standstill. She has reportedly been dating recently after tweeting about how in love she is with a mystery man, so maybe thing will change sooner than later.
"I love children and I know as soon as I have a child everything is going to stop. I can't have a child now because I am very selfish with myself and with my time. There are certain things that I want to do first and achieve before I bring someone into this world," she said.
This is not the first time that a celeb has been picked apart for either not being married or having children on social media. The likes of Boity Thulo, Ntsiki Mazwai and so many others who have been the topic of discussion on twitter because time is ticking and they are not getting any younger.